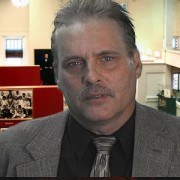 Paul Byrns bio
Paul Ryan Byrns was born to Jacob and Janet Byrns on July 11, 1976, at the Cape Kennedy Air Force Station (now known as Cape Canaveral Air Force Station) in Cape Canaveral, Florida. Paul was the third child born to the Byrnses and the first boy. His parents were delighted to have a son.
Jacob was a captain in the U.S. Air Force, working on base as a rocket scientist, and Janet was a corporate litigation attorney in private practice.
Paul learned to read at age three and, by age five, was disassembling, repairing, and reassembling small electric appliances.
Throughout school, Paul not only excelled in his classes but also was a popular student who often tutored his classmates. He maintained exceptional grades even during his high school years when he also did a considerable amount of partying.
Upon graduation, Paul was accepted to several universities. He chose to matriculate at the University of Southern Mississippi, where he pursued a degree in Information Technology.
Paul traveled to the Oxford area in 1997 to visit a friend who was in a catastrophic motorcycle accident and receiving acute care at Yalobusha General Hospital. While there, he met Miranda Lambert, a 27-year-old nurse's assistant.
The couple began dating, and Miranda routinely made the four-hour trip to visit Paul in Hattiesburg, where he introduced her to the college party scene.
In 1998, Paul graduated with honors, receiving a Bachelor of Science in Information Technology from Southern Mississippi. He was highly sought after but accepted employment with a boutique software company in Oxford to be closer to Miranda.
After a year and a half, Paul founded his own software company, Byrns Tech Enterprises, and served as its CEO. His business prospered, and Paul became very wealthy in a short period of time.
He and Miranda married in 2001. Neither Paul nor Miranda wanted children, but, in late 2003, Miranda became pregnant. She found it impossible to abstain from alcohol, alternating between binge drinking and complete abstinence. In July 2004, Miranda fell and was put on bed rest for the remainder of the pregnancy. In August, their daughter, Alyx, was born.
Miranda's drinking had escalated to the point that she was unable to care for either herself or the baby. Paul filed for divorce in 2006, and a year later, Paul was awarded sole custody of Alyx. He hired a live-in nanny to care for the toddler.
In 2007, Paul was a guest on the local television show "Good Morning Oxford," hosted by Barbara Jones. Paul and Barbara had a brief but intense courtship and married in 2008.
Paul and Barbara adored Alyx, but both had demanding careers. The parents showered Alyx with expensive gifts to make sure she knew how much they loved her, even when they couldn't spend as much time with her as they wanted.
Miranda had disappeared entirely from her daughter's life when Alyx was a baby, so Paul felt it best to allow Alyx to believe that Barbara was her birth mother.
---