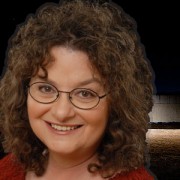 Barbara Byrns bio
Barbara Jones was born April 5, 1985, in Oxford, Mississippi, to Ned and Beulah Jones. In 1990, Barbara's parents retired early after inheriting a large sum of money from Ned's uncle's estate.
As a young girl, Beulah had dreamed of competing on the pageant circuit. Now that money was not an issue, Beulah began vicariously living this dream through her daughter. The Joneses put their daughter on the pageant fast track, taking Barbara out of public school and enrolling her in a small, private, all-girls school that emphasized beauty and poise over academics. Barbara was not at all happy with the change.
Barbara was a moderately successful pageant contestant. She was smart and inquisitive, sometimes answering a pageant question with a well-thought-out question of her own, which resulted in lower scores from the judges. Barbara soon gained the nickname "Little Baba Wawa," a reference to the famous Barbara Walters. Barbara was proud of the comparison.
In 1999, when Barbara was 14 years old, her parents finally relented and allowed her to return to public school and a more normal childhood. She adapted remarkably well, studied hard, and got excellent grades.
A month after she graduated from high school, the general manager of a local television station contacted Barbara. He had met her while guest-hosting several pageants Barbara was in, and he offered her the job of personal assistant to local television celebrity Melanie Miles, host of "Let's Discover Mississippi."
Barbara accepted enthusiastically. Melanie wasn't convinced of the young girl's capabilities but reluctantly agreed. Despite her boss's reservations, Barbara flourished in the position, eagerly learning all aspects of the show's production and ensuring Melanie's continued success.
In late 2006, Melanie left the station to work for a regional network and recommended Barbara as her replacement. The station agreed and rebranded the show as "Good Morning Oxford." Barbara's grace and poise made for a compelling television presence, and the charm and ease with which she interviewed her guests maintained the show's previous success.
In 2007, while taping a show about prominent businesspeople in Oxford, she met Paul Byrns, a software developer who owned his own company with an international clientele.
Paul was recently divorced with sole custody of a young daughter named Alyx. Barbara and Paul's relationship developed quickly, and the couple married in 2008.
Barbara adored Alyx. Since Alyx's birth mother was not in the picture, Barbara slipped comfortably into the role of mom, and Paul thought it best for Alyx to believe that Barbara was her mother.
Because of the demands of both Barbara's and Paul's careers, they couldn't spend as much time with Alyx as they would've liked. A live-in nanny cared for Alyx, and Barbara and Paul regularly surprised Alyx with presents to remind her how much they loved her.
---