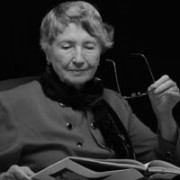 Carmichael Obituary
Oxford Eagle, June 2, 1998
Beatrice Marie Carmichael
Obituary
Beatrice Marie Carmichael, 74, died of heart failure at her home on Sunday, May 31, 1998. She was a native of New Orleans. She was the retired owner of local gardening center, Carmichael's Nursery as well as the Jefferson Florist Shoppe since 1959.
She was preceded in death by her parents, Norman and Maud Carmichael, her infant sister, Opal Carmichael, and her great aunt, Molly Lawson of Oxford.
Services will be held on June 4 in the Magnolia Chapel at Gillespie Funeral Home in Oxford with the Rev. Patrick Denton officiating. Interment will be in Bishop Hill Cemetery, Oxford.
Donations may be made to the American Heart Association.
---
$ 44- 54 explores a different crime scene processing technique each month. Shop Now

$ 8.00 $ 7.00 This sturdy, bright yellow lanyard printed on both sides with "CRIME SCENE DO NOT CROSS" in black letters. Shop Now

$ 30.00 – $ 33.00 Jackets feature a detective shield printed in white on the front and FORENSICS in large white type on the back. Shop Now

$ 8.00 Contains 2 of each size paper and plastic bags (large, medium and small.) Use for real evidence or fun. Shop Now

$ 75.00 $ 60.00 Examine the evidence to solve a murder. Dust evidence for prints & test fabric for the presence of blood. Shop Now

$ 25.00 $ 22.00 Create a professional crime scene sketch quickly. Shop Now

$ 25.00 $ 16.00 A wall chart illustrating common fingerprint comparison characteristics. Shipped in a protective cardboard tube. Shop Now

$ 44.00 A real print kit, fully stocked with instructions and enough supplies for at least 50 different print lifts. Shop Now

$ 4.50 – $ 150.00 The standard FBI fingerprint card, form No. FD-258 version: 11-1-20 used for noncriminal fingerprinting Shop Now