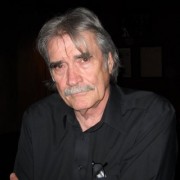 Jack McPhail bio
Jackson Colin McPhail was born on September 12, 1921, to Colin Earl McPhail and Maureen Brennan McPhail of Abbeville, Mississippi.
Jack is the youngest of eight children, three brothers and four sisters. His oldest brother, Weston Earl McPhail, lives in Burlington, North Carolina, with his wife, Judith. Their son and Jack's nephew, John Weston McPhail, lives in Oxford and is co-owner of the McPhail and Elias accounting firm.
His sisters Elizabeth Irene (b. 1908) and Ashley Rose (b. 1911) both died in 1985. His brother Robert Brennan McPhail (b. 1909) lives in California with his wife, June.
Jack's sister Helen Gene Draper (b. 1913) lives in Texas with her daughter, Norma. His sister Margaret Ellen Neuberg (b. 1915) lives in St. Petersburg, Florida.
His brother John Maxwell McPhail (born 11/9/18) was killed in action during World War II at Bougainville on November 1, 1942. He served in the U.S. 3rd Marine Division.
Jack served in World War II from 1943 through 1945 as a platoon sergeant under General Krueger in the 6th Army, Pacific Theater. He entered the war in the New Guinea Campaign, seeing action at Salamaua, Finschhafen, and Wareo in 1943 and in 1944 at Hollandia. Jackson's distinguished service record includes awards of the Purple Heart and the Bronze Star.
Jackson McPhail returned to Mississippi in 1946 and enrolled at the University of Mississippi under the GI bill. Jack focused on a career in law enforcement, taking all of the criminology courses offered by the Sociology Department, and graduated in 1950 with a bachelor's degree in sociology.
Jack joined the Yoknapatawpha County Sheriff's Department in June 1950 as a deputy and, within two years, rose to the rank of detective. His reputation within the sheriff's department and the community was as a tough, no-nonsense law enforcement officer, extremely competent and fair.
Jack married Oxford native, Jean Louise Dreher, on January 8, 1949. They were divorced in May of 1950.
He married Marguerite Ryan of Jackson on June 16, 1962. Their daughter, Grace Rose, was born on October 2, 1963. Grace is married to Matthew Whitney, and they live in Houston, Texas, with their two children, Max (b. 1979) and Rachel (b. 1981).
Marguerite McPhail died in 1996.
Jack retired from the Yoknapatawpha County Sheriff's Department in 1977 and still lives in Oxford.
---