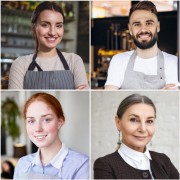 Alibi check – Sylvia Mason
YOKNAPATAWPHA COUNTY SHERIFF'S DEPARTMENT
Investigating Officer(s): Det. S. Murphy, Det. E. Parker
Incident No.: 006057-12L-2022
Case Description: Jackson Walker death investigation
After the detectives spoke with Jackson Walker's friend Sylvia Mason, investigators attempted to corroborate her whereabouts during the weekend Jackson died.
Sylvia Mason told detectives she and three friends were at The Blind Pig Pub on North Lamar Boulevard from approximately 7:00 p.m. until approximately 10:30 p.m. on December 10th. After her interview, Ms. Mason provided detectives with contact information for the three individuals: Missy Curtis, Gladys Egen, and Pete Marlowe.
Officer Richards contacted each individual to confirm Ms. Mason's alibi statement.
Missy Curtis said she arrived at The Blind Pig at 6:40 p.m. to get a table. She noted Ms. Mason arrived just before 7:00 p.m. and left at 10:30. Ms. Curtis said she distinctly remembered what time Ms. Mason left because Ms. Mason had drunk several cocktails, and Ms. Curtis walked Ms. Mason to her vehicle. Ms. Curtis said she attempted to get Ms. Mason to leave her vehicle and take a ride-share home, but Ms. Mason refused, and since Ms. Mason lived less than a mile away, Ms. Curtis decided not to push the issue.
Gladys Egen said she arrived at The Blind Pig at 7:10 p.m. and confirmed that Ms. Mason was there at that time. Ms. Egen said she left just after 9:00 p.m. once the band started playing.
Pete Marlowe said he arrived at The Blind Pig at 7:35 p.m., and Ms. Mason was already on her second drink. Mr. Marlowe said Ms. Mason and the other two individuals left around 10:30, but he stayed until the band finished its set at around 10:50 p.m.
Officer Vittel spoke with Ms. Mason's neighbor, Kathy Hicks, who confirmed that Ms. Mason arrived home at approximately 10:45 p.m. on December 10th. Ms. Hicks said she noted the time because she was waiting for Ms. Mason so she could deliver a package addressed to Ms. Mason that was delivered to Ms. Hicks.
Ms. Mason provided a receipt from the IHOP restaurant on Jackson Avenue dated December 11, 2022, at 12:24 p.m.
---