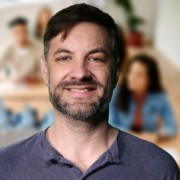 Adam Cooper bio
Adam Cooper was born in Jackson, Mississippi, on November 3, 1990. His father, Derek, was a history and philosophy instructor at Jackson State University. His mother, Tanya, was an administrative assistant at the school's bursar office.
Derek and Tanya spent so much time at Jackson State that they barely had room for Adam in their lives, much less other children. Growing up, Adam found himself alone more often than not. Though he became adept at entertaining himself, he often wished for his parents' time and attention rather than the copious books they bought him instead.
In 1995, the Coopers moved to Belzoni, Mississippi, for Derek's research into the unsolved 1955 murder of civil rights leader Reverend George Wesley Lee, who was killed in a drive-by shooting. Derek believed he could identify the killers and spent the next decade working on the case. He wrote several academic papers regarding Lee's impact on the early civil rights movement but never discovered Lee's murderers.
Meanwhile, when Adam saw his father, Derek encouraged his studies, especially in the history of the Deep South. In school, Adam was academically successful but socially awkward. His teachers lauded his intelligence but claimed his arrogance made him difficult to teach. When his beliefs were questioned, he was irascible, sometimes throwing items in class.
Despite his conduct issues, Adam became the salutatorian of his class with a 3.96 GPA, but his disciplinary record prevented him from speaking at his graduation. Adam boycotted the ceremony. His parents didn't mind because it meant they could leave early on their month-long trip to France.
While Adam was in college at the University of Mississippi, his mother told him his father had an aggressive form of pancreatic cancer. Adam scoffed, saying his father shouldn't have smoked all those years. When Derek died seven months later at age 51, Adam didn't attend the funeral but did go home to console his mother.
In 2012, Adam received his bachelor's degree in Sociology with a minor in Southern Studies. When he completed his graduate studies, he joined the Ole Miss Southern Studies department as an instructor.
After his father's death, Adam's mother took a more active interest in his work and even attended several of his off-campus lectures. Tanya warned that ambition and overwork led to Derek's early death and urged Adam not to pursue the tension-packed research topics that consumed his father.
Adam took his mother's advice and began to focus on projects involving his and his mother's shared passion: Southern music. Adam became an expert on the cultural ramifications of several influential genres, including African-American spirituals of Mississippi, New Orleans jazz, and Memphis blues.
Adam also reassessed his love life or lack thereof. Knowing that his father's work often took him away from his family, Adam intentionally made room in his schedule for dating. At first, he went out casually with colleagues but became more serious about finding a girlfriend.
At work, he's earned the admiration of many in his department but still struggles to relate to his students sometimes. He finds his classes full, but his office hours are regularly empty. In the past year, Adam has worked on increasing his contact with staff and students outside the classroom.
---