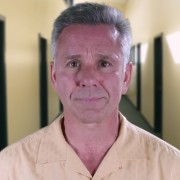 Paul Bragg bio
Paul Ulysses Bragg was born in Nashua, New Hampshire, on March 11, 1970, to Harold and Jean Bragg. His father was a successful business owner, and his mother was heiress to a large electronics manufacturing company.
The Bragg family lived a luxurious lifestyle, but Harold and Jean were both very busy with their careers and social lives. Therefore most of the caregiving responsibilities fell to their nanny, a nurturing but strict older woman named Abigail. Paul, being the youngest of his five siblings, learned to fall in line and defer others' authority.
Growing up, Paul attended private schools, where he received an excellent education. In high school, he took an interest in the burgeoning computing industry. After high school, he accepted an internship at Microsoft and moved to Seattle, Washington, where he learned the ins and outs of computer programming.
In 1994, Paul went back to New Hampshire to visit his family and figure out what he was going to do next. During a solo camping trip in the White Mountain National Forest, Paul met Stephanie Brown, an effervescent fitness instructor from Mississippi. He immediately fell in love with her confidence and enthusiasm for life, and only a couple of weeks later, they were married and planning their lives together. Paul moved to Oxford with Stephanie and quickly found a job at an up-and-coming technology company.
In 2004, their son Jimmy was born, and Paul and Stephanie have both been devoted parents. When Paul's career began taking off in the mid-2000s, he found less and less time to spend at home. To this day, he often works long hours and sometimes has to go into the office on the weekends as well. Even though he loves his work, Paul regrets that he hasn't been around while Jimmy was growing up as much as he would have liked.
Paul is very proud of his family, and he's thankful that Stephanie has been able to step up and ensure that Jimmy is living up to his full potential.
Paul's friends and colleagues describe him as easygoing and always willing to see the best in people. He isn't one to let little matters get to him, preferring to maintain harmony rather than cause confrontation. His laid-back and forgiving nature is why those close to him think that he and Stephanie make such a great match because they balance each other out.
---