Canvass – Miller neighbors
On October 30, 2020, YCSD investigators spoke to residents in Frederick Miller's neighborhood to find out if they observed any suspicious activity in the neighborhood recently.
The neighbors were asked about their relationship with the Miller family and any recent interactions they may have had with any of the Miller family members.
The interviews summarized are some of the most typical or relevant to the investigation and are representative of all interviews conducted.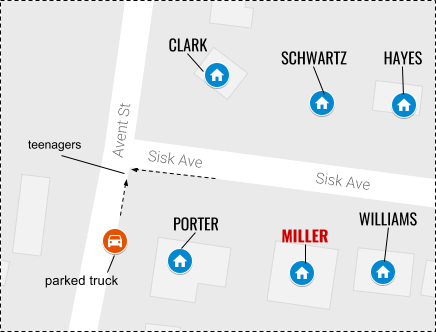 ---