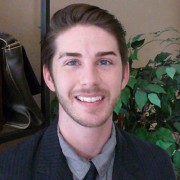 Rick Crawford bio
Richard Crawford was born on July 20, 1987, to Dana and Robin Crawford, a couple then in their late 40s.
Dana Crawford was injured on a job site when Rick was two, and the family lived on his disability insurance until a house fire killed Dana and Robin when Rick was 12. Rick then went to stay with an elderly aunt, Gretchen Moss.
Rick did well in high school but stayed mostly to himself. He did not take part in any extracurricular activities: sports, music, or clubs. The teachers who could remember him described him as well-behaved but otherwise unremarkable.
After graduation, Rick found a job at the Rebel Inn and gradually worked his way up to a management position. By 2015, he was eager for a bigger challenge, so he found a job at Garrett Insurance working as a part-time personal assistant to Ambrose Garrett eventually expanded his hours there to full-time. He still works as the Rebel Inn's night manager because he needs the additional income.
When Rick isn't working, he is usually at the nursing home where his Aunt Gretchen now lives. The staff there characterized Rick as quiet and helpful, and his co-workers at the motel described him the same way. He appears to have a very limited social life.
---
$ 8.00 $ 7.00 This sturdy, bright yellow lanyard printed on both sides with "CRIME SCENE DO NOT CROSS" in black letters. Shop Now

$ 8.00 Contains 2 of each size paper and plastic bags (large, medium and small.) Use for real evidence or fun. Shop Now

$ 44- 54 explores a different crime scene processing technique each month. Shop Now

$ 25.00 $ 22.00 Create a professional crime scene sketch quickly. Shop Now

$ 25.00 $ 16.00 A wall chart illustrating common fingerprint comparison characteristics. Shipped in a protective cardboard tube. Shop Now

$ 44.00 A real print kit, fully stocked with instructions and enough supplies for at least 50 different print lifts. Shop Now

$ 75.00 $ 60.00 Examine the evidence to solve a murder. Dust evidence for prints & test fabric for the presence of blood. Shop Now

$ 4.50 – $ 150.00 The standard FBI fingerprint card, form No. FD-258 version: 11-1-20 used for noncriminal fingerprinting Shop Now

$ 30.00 – $ 33.00 Jackets feature a detective shield printed in white on the front and FORENSICS in large white type on the back. Shop Now