Duffy's canvass
After Johnny McPhail said that he met and often saw Dalton Kimbrough at Duffy's Bar & Grill, YCSD investigators spoke with 21 patrons of Duffy's who were identified as bar regulars.
The patrons were asked if they had seen or spoken with Kimbrough in the bar and if they ever saw him being violent or aggressive.
The interviews summarized are some of the most typical or relevant to the investigation and are representative of all interviews conducted.
---
Cook
Donna Cook
Age 29, office manager, 119 Chestnut Street
Cook said she met Kimbrough in July 2019. Cook remembered his name because her father was also named Dalton.
Cook said Kimbrough came into the bar one Saturday afternoon when it was slow. The two of them watched Wheel of Fortune and drank shots. Cook said she thought Kimbrough was "pretty good looking, but too short."
When Cook was shown a photograph of Kimbrough, she was unable to identify him, claiming she probably remembered him wrong. Cook said that, though she had visited the bar many times since that Saturday afternoon, she hadn't seen him again.

This comment was minimized by the moderator on the site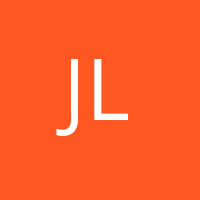 This comment was minimized by the moderator on the site
There are no comments posted here yet