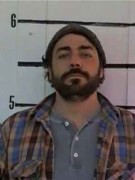 Dalton Kimbrough bio
Dalton Kimbrough was born June 13, 1992, the only child of Josh and Lola Kimbrough. He was raised in Jackson, Mississippi, where Josh, a chef, is the owner and proprietor of one of the state's most famous eateries: Capitol Grocery, a four-star restaurant specializing in gourmet Southern cuisine. Lola Kimbrough works at a landscape architectural design firm.
From an early age, Dalton showed promise in the arts. He kept his parents stretching their then-meager salaries to buy paints, clay, crayons, wood, and toy instruments. A day rarely went by that young Dalton didn't demand to depict some scene, some strange essence in a picture, a poem, or a song. The Kimbroughs, all of their money spent on feeding their son's growing needs, couldn't afford to send him to a private prep school, so he attended the local public school.
Josh and Lola seemed to feed off their son's creative expression, and they gradually dedicated themselves to their own suppressed talents, such as cooking and landscaping. Their careers flourished during the 2000s, as Dalton manned his curricula education. Today, they own a beautiful lakefront home in Madison, Mississippi, and have enough in wise investments to risk investing in a deal like Dalton's film.
The Kimbroughs heard nothing from Dalton for several years after he enrolled at the University of Mississippi in 2011. He dropped out after two semesters and was believed to have gone west. There is no available record of his experiences from 2012 until April of 2019 when he moved back to Oxford.
In November 2019, Kimbrough spoke out in the local press, calling for crew members and actors to help produce a screenplay he had written. The film was called Death to the Revelers, and in January 2020, Kimbrough and seven Oxford citizens disappeared into the countryside to film the movie.
---
$ 25.00 $ 16.00 A wall chart illustrating common fingerprint comparison characteristics. Shipped in a protective cardboard tube. Shop Now

$ 44- 54 explores a different crime scene processing technique each month. Shop Now

$ 44.00 A real print kit, fully stocked with instructions and enough supplies for at least 50 different print lifts. Shop Now

$ 8.00 $ 7.00 This sturdy, bright yellow lanyard printed on both sides with "CRIME SCENE DO NOT CROSS" in black letters. Shop Now

$ 75.00 $ 60.00 Examine the evidence to solve a murder. Dust evidence for prints & test fabric for the presence of blood. Shop Now

$ 25.00 $ 22.00 Create a professional crime scene sketch quickly. Shop Now

$ 8.00 Contains 2 of each size paper and plastic bags (large, medium and small.) Use for real evidence or fun. Shop Now

$ 30.00 – $ 33.00 Jackets feature a detective shield printed in white on the front and FORENSICS in large white type on the back. Shop Now

$ 4.50 – $ 150.00 The standard FBI fingerprint card, form No. FD-258 version: 11-1-20 used for noncriminal fingerprinting Shop Now