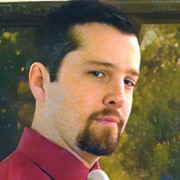 Alibi canvass – Hilton Burns
YCSD investigators interviewed Hilton Burns' acquaintances and co-workers to learn more about Dr. Burns.
The interviews summarized are some of the most typical or relevant to the investigation and are representative of all interviews conducted.
---
Name: Sue Boonma
Address: 408 Choctaw, Oxford, MS
Sue Boonma is the manager at Aloha Thai. She said Burns stops by often to pick up food. His usual is Panang curry with pork. She said he's always nice and friendly and leaves a good tip even when his order is take-out.
She said he did come by on Friday, January 6th, and picked up his usual, but he added some spring rolls. She said they had a nice chat while his food was being prepared.
Boonma said when Burns left her restaurant, it was close to 5:30 p.m. She said he told her he was going to spend his evening relaxing at home.
Name: Lamar Graves
Address: 8015 Lake Cove, Oxford, MS
Lamar Graves has lived next door to Dr. Burns for about five years. Graves described his relationship with Burns as "friendly but not friends." Graves said they didn't have much contact other than exchanging neighborly waves and occasional conversations about the lawn,
Graves said he was getting his mail when he saw Burns come home on Friday, January 6th. Graves estimated it was between 5:30 and 6:00 p.m. but couldn't be sure of the exact time.
Graves said he didn't notice Burns go out again that night but added that he went out himself around 8:30 p.m. Graves said that lights on in the Burns house made him think Burns was home when he went out and when he returned around 11:00 p.m., but he didn't see Burns himself on either occasion.
Name: Rachel Jones
Address: 122 Leighton Road, Oxford, MS
Mrs. Jones has been the billing clerk at the Yoknapatawpha Gastroenterology Center since it opened in 2018. She said she enjoys her job and gets along well with the doctors. She especially likes Dr. Burns because he takes the time to stop and talk with her about her family.
When she was asked about Burns' take on the lawsuit, Jones said Burns wasn't happy about it. She said her opinion was that he and Dr. Mendoza shouldn't be blamed because Mrs. Lemmons wasn't their patient.
She said Burns and Dr. Smith didn't seem to have any problems at work. Jones would see them discussing things but never arguing, and they seemed to have a good working relationship.
Jones said Burns left the clinic around 5:00 p.m. on the day Smith died. Jones saw him on her way out, and they spoke for a few minutes. Jones said Burns told her he was going to grab dinner and take it home because he had a presentation to work on.
---