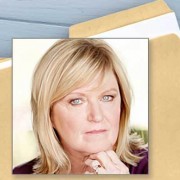 Alibi canvass – Elizabeth Sherman
YCSD investigators interviewed Elizabeth Sherman's friends and acquaintances to learn more about her, her relationships, and her activities the night her sister, Veronica Smith, died.
The interviews summarized are some of the most typical or relevant to the investigation and are representative of all interviews conducted.
---
Name: Heath Barrows
Address: 907 Dogwood Drive, Grenada, MS
Mr. Barrows is Elizabeth Sherman's longtime live-in boyfriend and the father of her children.
Barrows said Sherman was home most of the evening of January 6th. The family had dinner together, and after Sherman cleaned up the kitchen, she made a run to Walmart to pick up a few things. Barrows said Sherman told him she also made a quick stop at the clinic to check on a poodle that she did surgery on. Barrows wasn't positive about the time Sherman left but said it was after 6:00 p.m.
Barrows said he and the kids stayed home and watched TV, and Sherman came home "maybe a couple hours later."
Barrows said Sherman was in shock when she heard of her sister's death. "They didn't always get along, but I think they loved each other anyways."
Barrows said there's no way Veronica Smith committed suicide. When asked why, he said, "Veronica was a tough person, and she loved George and Haley too much to kill herself. If I were you, I'd check into that ex-husband. Veronica wanting to take his kid away would be a good motive."
Name: Dorothy Moore
Address: 910 Dogwood Drive, Grenada, MS
Ms. Moore lives across the street from Elizabeth Sherman and has known her for a few years.
Moore said Sherman has always been a good neighbor and comes over and visits her quite often.
Moore said she saw Elizabeth pull out of her driveway on the night of January 6th around 6:30 p.m., but Moore wasn't positive about the time. Moore said she was outside with her dog at the time, and Sherman waved at her as she left. When asked if she saw Sherman return, Moore said no because she was in her bedroom watching TV the rest of the evening until she went to sleep.
When asked if it was unusual to see Sherman drive out at night, Moore said Sherman went out quite often at night to check on sick animals. Moore described Sherman as a good vet and said Sherman is Moore's dog Pooky's vet.
When asked if she knew anything about Sherman's relationship with her sister Veronica Smith, Moore said they got along for the most part but described Sherman as jealous of her sister. Moore said she never understood why because they were both successful women and had good families.
When asked how she knew Sherman was jealous, Moore said she could tell just by the way Sherman talked about Smith. "In spite of it all, I think they cared about each other because they did spend time together with their kids. Elizabeth would have Haley stay with her when her parents went out. It's such a shame this had to happen."
---