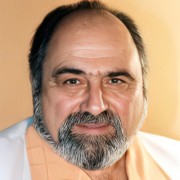 James Mendoza bio
James Paul Mendoza Jr. was born July 11, 1968, to James Paul Sr. and Maria Mendoza in Oxford, Mississippi. James Sr. was a financial planner, and Maria owned and operated a small clothing boutique. James was their only child, and they wanted the best for him, so James Sr. planned well for his future.
James was a good-natured child, but he didn't like conflict and got very upset when things didn't go smoothly. He wanted everything to be peaceful and not interfere with his life, so he avoided any type of discord, like fights and arguments among his friends.
He loved sports, especially basketball and baseball, and schoolwork was a breeze. During his grade and high school years, he excelled in everything he attempted. From an early age, he planned to become a doctor, but he couldn't decide which field. James graduated from Oxford High in 1986 with honors.
During that year, James Sr. became ill and was diagnosed with Crohn's disease. James hated watching his father suffer with the disease, which moved him to choose gastroenterology as his specialty.
After high school, James attended Rhodes College in Memphis, Tennessee, where he earned his Bachelor's degree in Biology. During the following years, he went to the University of Tennessee – Memphis, where he obtained his medical degree and did a three-year residency. In 1998, he accepted a fellowship in gastroenterology at St. Jude Children's Hospital in Memphis, Tennessee. After completing his fellowship in 2001, James moved back to Oxford to be near his parents. He went to work at the local hospital as one of their staff physicians.
James dated sporadically during his first several years back in Oxford, but everything changed when he met Virginia Jones, a secretary at the hospital. Even though she was quite a bit younger than James, the two of them clicked immediately, and they married in June 2010.
As the years went on, James grew tired of the regimented hospital schedule and dreamed of a position where he could make his own hours and maybe even save more money for the future. In 2018, James joined Dr. Veronica Smith and Dr. Hilton Burns as a partner at the Yoknapatawpha Gastroenterology Center in Oxford.
In the early years of their marriage, James and Virginia were so wrapped up in each other that they never thought about expanding their family. But as they approached their 10th anniversary, they both realized they wanted to add children to their happy home before it was too late. After several years of struggling with infertility, they were thrilled to learn last summer that they were expecting twins.
---