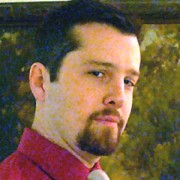 Hilton Burns bio
Hilton Burns was born on June 3, 1982, to Dr. Francis Burns and Dr. Barbara Clark of Oxford, Mississippi.
He was raised by a series of nannies as both parents worked long hours in their separate medical practices. Hilton may have been an only child, but he never wanted for friends. He was popular with children in his neighborhood and later his classmates.
Hilton breezed through school, impressing his teachers and school administrators with his natural intelligence and determined work ethic. It wasn't until he entered medical school and had to cope with its constant pressures that others became aware of an anger that could erupt whenever he felt that lab or project partners had let him down.
Hilton never went so far that the school stepped in, but the other medical students shied away from him, even preferring to work with those less able rather than risk his wrath.
Still, he graduated at the top of his class, and once Hilton was board certified, he was invited to be a partner at the Yoknapatawpha Gastroenterology Center.
Hilton is single and dates often. Young women in the community describe him as an "A.D.D. dater," who tends to be wholly focused on the woman he's seeing at the moment but quickly loses interest, often when he thinks the woman is starting to get serious, and moves on.
One woman who went out with him over the summer said, "My grandma would call him a 'love 'em and leave 'em type.' If you don't know that about him from the start, he could really break your heart."
Another former paramour called Hilton "a great guy as long as everything is exactly the way he wants it. The moment you ask him to do something he doesn't want to do, even if it's something completely minor, watch out. His temper is not something you want to mess with."
Outside of his work at the practice and his dating life, Hilton is active in local associations including the Young Professionals of Oxford, the Yoknapatawpha Chamber of Commerce, and United Way of Yoknapatawpha County.
---
$ 8.00 $ 7.00 This sturdy, bright yellow lanyard printed on both sides with "CRIME SCENE DO NOT CROSS" in black letters. Shop Now

$ 30.00 – $ 33.00 Jackets feature a detective shield printed in white on the front and FORENSICS in large white type on the back. Shop Now

$ 75.00 $ 60.00 Examine the evidence to solve a murder. Dust evidence for prints & test fabric for the presence of blood. Shop Now

$ 8.00 Contains 2 of each size paper and plastic bags (large, medium and small.) Use for real evidence or fun. Shop Now

$ 25.00 $ 16.00 A wall chart illustrating common fingerprint comparison characteristics. Shipped in a protective cardboard tube. Shop Now

$ 4.50 – $ 150.00 The standard FBI fingerprint card, form No. FD-258 version: 11-1-20 used for noncriminal fingerprinting Shop Now

$ 25.00 $ 22.00 Create a professional crime scene sketch quickly. Shop Now

$ 44- 54 explores a different crime scene processing technique each month. Shop Now

$ 44.00 A real print kit, fully stocked with instructions and enough supplies for at least 50 different print lifts. Shop Now