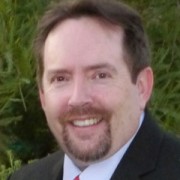 George O'Connor bio
George was born to Lewis and Meredith O'Connor on September 23, 1978, the second of three children. Michael was the oldest by three years, and Sasha was four years younger than George. They were a close family, and the boys were not only brothers but also best friends. The family was upper middle class with both parents working.
George learned things quickly and excelled in all his classes. During his elementary and middle school years, his teachers and school administrators called many meetings to discuss moving him up a grade or two. His parents strictly forbid it. While he was ahead of others his age intelligence-wise, socially he was a little backward, and his parents knew it would create problems for him among older kids. Michael had already been in after-school detention twice for getting into fights with bullies who picked on George.
The high school years were much better, and George graduated with a perfect 4.0 GPA and attended the University of Mississippi School of Engineering in Oxford. He graduated with a Bachelor of Science degree in Computer Science.
After receiving his degree, George was hired by SEDC in Atlanta, Georgia, as a programmer. It wasn't where he wanted to work, but he needed to get some experience under his belt and felt it was a good place to start. He really wanted to be closer to home. He worked with SEDC for two years and then accepted a job as a software developer at Ole Miss.
In 2011, he returned home to Oxford to meet his brother's girlfriend. Michael was bringing her to meet the family, and he asked both George and Sasha be there. George took a week's vacation and went home early.
When George and Michael's girlfriend Veronica were introduced, there was an instant attraction between the two. George and Veronica tried to fight their feelings but ultimately were unable to deny them. They met secretly for a few weeks, and then together they told Michael that they had fallen in love. Michael was heartbroken, and the relationship between him and George has never quite recovered.
Even though the newlyweds would only be together on weekends until Ronnie finished her training, they married in May 2012. Veronica had a daughter from a prior marriage, and it wasn't long before Haley was calling George "Daddy." George told everyone how much he loved the little girl and how they were father and daughter in their hearts even if not in their genes.
The Smith/O'Connor family decided to make their permanent home in George's hometown. George and Veronica purchased a house and put down roots in Oxford, Mississippi.
---
$ 30.00 – $ 33.00 Jackets feature a detective shield printed in white on the front and FORENSICS in large white type on the back. Shop Now

$ 44- 54 explores a different crime scene processing technique each month. Shop Now

$ 8.00 $ 7.00 This sturdy, bright yellow lanyard printed on both sides with "CRIME SCENE DO NOT CROSS" in black letters. Shop Now

$ 4.50 – $ 150.00 The standard FBI fingerprint card, form No. FD-258 version: 11-1-20 used for noncriminal fingerprinting Shop Now

$ 44.00 A real print kit, fully stocked with instructions and enough supplies for at least 50 different print lifts. Shop Now

$ 8.00 Contains 2 of each size paper and plastic bags (large, medium and small.) Use for real evidence or fun. Shop Now

$ 25.00 $ 16.00 A wall chart illustrating common fingerprint comparison characteristics. Shipped in a protective cardboard tube. Shop Now

$ 75.00 $ 60.00 Examine the evidence to solve a murder. Dust evidence for prints & test fabric for the presence of blood. Shop Now

$ 25.00 $ 22.00 Create a professional crime scene sketch quickly. Shop Now