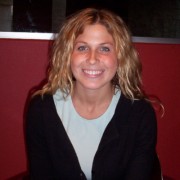 Christy Arnold bio
Christine Arnold was born on October 17, 1995, the daughter of Theodore and Marcie Arnold. Theodore worked at a nationwide furniture chain's plant in Ecru, Mississippi, and lived in nearby Tupelo when he met Marcie on a blind date. They hit it off and were married six months later. A year after the wedding, Theodore, Jr., was born, followed two years later by Christine.
Marcie returned to work as a nurse at Tupelo's North Mississippi Medical Center as soon as both children were in school — part-time at first, and then full-time as they entered high school. Her mother's commitment to her career and the lifelong learning it required made a strong impression on Christy, who became an inquisitive student as a result.
Still, Christy felt overshadowed by her brother Ted's athletic feats. From his first outing in the youth football league, he showed promise as a wide receiver, and once she got to high school, Christy couldn't resist riding his coattails. She wasn't a cheerleader, but the squad captain was her best friend, and they went to all the games and parties. Christy's interest in academics waned, and she maintained a B average through high school.
When Ted went to Ole Miss on an athletic scholarship, Christy finished her final two years of high school without his celebrity presence. She settled down and was elected student body secretary her senior year.
Since her early teens, Christy had volunteered in the office at her church, and when she graduated, one of the board members recommended her as a receptionist for one of the medical center's doctors. Christy applied herself diligently to the job but began feeling restless, still living at home.
Whenever her brother called or visited, he crowed about Oxford's social life, which sounded much more exciting than what she was doing. Two of Christy's high school friends were there, and when they moved into an apartment their sophomore year, they invited Christy to join them. Despite per parents' objections, Christy moved to Oxford.
Thanks to a stellar job recommendation praising her attention to detail and discretion in handling private patient records, Christy was able to land a position as a junior court clerk for Yoknapatawpha County. She thrived at the job and earned praise from attorneys who worked with her.
Until they graduated, Christy still partied with her roommates and cheered for her brother from the stands, but when they left, she stayed on in Oxford. She enrolled in the paralegal certificate program at Northwest Mississippi Community College while continuing to work at the Yoknapatawpha County courthouse.
---