DA slain
OXFORD WEEKLY PLANET
Sunday, January 24, 2021
DA slain in north Yoknapatawpha County
No suspects identified in reported shooting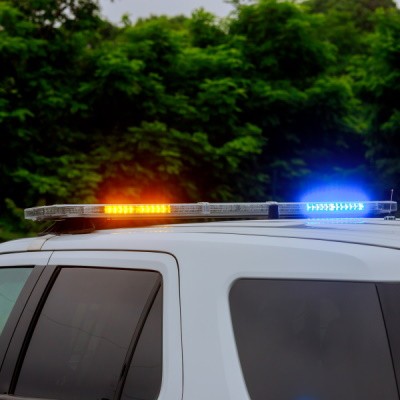 Yoknapatawpha County District Attorney Spenser Brooks was killed yesterday at Wall Doxey State Park, the sheriff's department confirmed today. At a joint press conference with the mayor's office, Sheriff Taylor Sheldon refused to discuss specifics of the incident but did confirm that Brooks was shot to death.
The sheriff's department is still at the scene of yesterday's shooting, and crime scene investigators can be seen working in the area. The department's spokesperson, Elizabeth Jones, would not comment on the ongoing activity, saying only that they are conducting a thorough examination of the scene. However, sources close to the investigation suggest officers may be searching for the murder weapon.
At this afternoon's press conference, Sheriff Sheldon declined to say whether detectives have identified any suspects in the killing but acknowledged that Brooks might have made some enemies during his time as a prosecutor.
"Spenser Brooks put away a lot of lawbreakers in his time," Sheldon said, "and that kind of thing tends to make those kinds of folks upset. We'll find out if any of them were upset enough to take it this far."
Speaking at the same press conference, Mayor Claire Windham praised Brooks's years of service to the county.
"Spenser dedicated himself to making this county a better place to live for everyone, and his contributions will be an indelible part of his legacy," Windham said.
The mayor also announced that Senior Assistant District Attorney Jillian Ross will serve as acting DA until an election can be held to fill the office.
Ross, who was not present at the press conference, has not said whether she will run in the special election. Brooks defeated Ross in the 2017 race to replace longtime Yoknaptawpha County DA Jake Hood.
Spenser Brooks is survived by his wife, Virginia, and his son, Wesley, both of Oxford, as well as his mother, Margery, and his brother, Byron, both of Tennessee.
Funeral plans have not been announced.
Check back for updates on this developing story.
By Kemper Jones at 2:30 PM
---