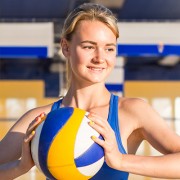 Wanda Martin bio
Wanda Kay Martin was born to Isaac and Janet Martin on December 12, 2006. An only child, Wanda was happy and loved but, at times, lonely. She often wondered what it would be like to have a brother or sister.
Her father was born and raised in Oxford, Mississippi. During high school, he was a star athlete in football and basketball. His dream was to play for the University of Mississippi, but a knee injury during his senior year led to a change of focus from athletics to business. At Ole Miss, he earned a business degree and met his future wife, Janet Marie Barnes, a beautiful girl from New York City who enjoyed plays and art galleries more than movies and fraternity parties.
While Janet's older brother and sister were athletes, Janet's passion was for the arts. Her grandfather, who owned an art gallery and taught her all he knew, left her a trust fund so she could open a gallery of her own after college. When she fell in love with Isaac Martin and his southern drawl and big, blue eyes, the planned location for that gallery changed. After graduation, they married and paired Isaac's business skills with Janet's art expertise to open the art gallery in Oxford.
Janet and Isaac were elated when they learned they were expecting. They doted on Wanda from the moment she was born and took her everywhere with them. Wanda spent as much time at the gallery as she did at their home, and Janet was disappointed when Wanda showed no interest in art.
While Wanda looked like her mother, she had her father's athletic ability. She played several sports growing up, but the one she loved best was volleyball. Like her father, she wanted to play for the University of Mississippi. Her father was thrilled she was pursuing the dream that had eluded him at her age. He worked out with her to help keep her skills sharp, and he and Janet attended all of Wanda's games. She was an exceptional player and helped her team to the state finals twice.
At the end of Wanda's junior year, her coach told her she was a shoo-in for a sports scholarship since she was also a good student who maintained a B average with a few A's. But before the next school year, the school was hit with budget cuts and was forced to cut back on some of its non-academic programs. The administration decided the athletics budget didn't have room for girls' volleyball anymore, and the team was disbanded while the "bigger" sports like football, basketball, baseball, and cheerleading were allowed to continue.
Wanda was crushed as she saw her future fall apart.
---