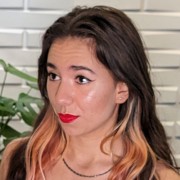 Shiloh Bates bio
Shiloh Saffron Bates, the only child of Peter and Maisey Bates, was born on June 21, 2004, in Oxford, Mississippi. Peter is a machinist, and until her pregnancy, Maisey was a welder.
Once Shiloh could sit up, Maisey shifted into the role of pageant mom and shuttled Shiloh from competition to competition. Shiloh became not just confident but fearless, which made her a successful pageant contestant, supplementing the family income with her winnings.
When Shiloh was five, Maisey put her in kindergarten but took her out after two weeks. Shiloh's confidence and independence were not suited to the restrictive environment, and Shiloh's coping skills for pageant preparation were disruptive to the class and misunderstood by staff. Maisey joined a homeschooling support group and taught Shiloh herself for all 12 years of Shiloh's education.
Shiloh got extra credit for essays about the places they traveled for pageant competitions, so she developed a deep knowledge of the geography of the American South and the history of Southern cities. She also excelled at math, and by 10th grade, she had advanced beyond what Maisey could teach, so Shiloh's parents hired a math teacher for her.
The summer before her junior year, Shiloh quit pageant life and focused on her education. Peter and Maisey were disappointed but supportive. With an SAT score of 1450, Shiloh could have studied at Ivy League schools, but she couldn't afford it without substantial scholarships and other financial aid. Ultimately, she decided an Ivy League education was not aligned with her life goals, and if she ever changed her mind, she could always go to school after she was too old to make money with her looks.
By her senior year, Shiloh was missing the attention she got from pageant life. Shiloh's interests and talents were varied, so choosing one career path was difficult for her. She decided to look into short-term opportunities in entertainment where she could maximize her assets.
In researching reality shows specifically recruiting attractive contestants, she discovered a new, local, 24/7 livestream performing opportunity. The production offered free housing, but participants needed to be attending college. Shiloh immediately enrolled at Ole Miss so she would qualify, then applied to join Under Glass. She was accepted and moved into the house in early August 2021.
Under Glass was the perfect living situation for Shiloh. She was a natural and immediately became a fan favorite. After she'd lived there about a year, Wyatt Yancey moved in, and she and Wyatt started hooking up regularly to get ratings. At first, it was just business, but after two months together, business got personal, and Shiloh and Wyatt became a committed couple.
The couple loved the attention and enjoyed being intimate on camera. However, by early 2023, Shiloh and Wyatt began occasionally sneaking off for privacy, which was against the house rules. In April, another resident tipped off the owner, Hoyt Biffle, about the couple's policy violation. On May 1, Biffle warned Shiloh that she'd be evicted if the couple continued to break the rules.
Shiloh was confident that her fan-favorite status would protect her from eviction, but to be safe, she found ways to be more covert about her private time with Wyatt. It worked for a few months until Biffle became suspicious. After he confirmed the two were again in violation, he gave Shiloh and Wyatt a final warning. To Shiloh's astonishment, in late September, he evicted both of them.
---