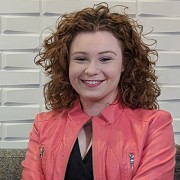 Tanya Ryder bio
Tanya Eve Ryder was born on the morning of March 17, 2003, in Indianola, Mississippi, to Dwayne and Eustice Ryder. Dwayne was a chicken catcher on a poultry farm, and Eustice ran an unlicensed daycare out of the home.
From an early age, Tanya was required to supervise the other children Eustice was caring for, and Eustice often kept Tanya home from school to babysit. Tanya nearly had to repeat the third grade due to excessive absences. Her fear of flunking out of school and being forced to run the daycare outweighed her fear of her mother, so at nine years old, Tanya took matters into her own hands. She contacted the authorities herself to get help with her home life, and the Department of Health shut down Eustice's daycare operations.
Eustice was furious, and Tanya felt safe only because the Child Services investigation was ongoing. Tanya requested that she be removed from her home and sent to live in Oxford with her strict, elderly, retired Aunt Earline. Tanya's parents happily agreed. Tanya moved in August 2013 and started fourth grade in Oxford.
Accustomed to taking care of herself and having few boundaries, Tanya rebelled against Earline's restrictions at first, but soon, Tanya realized she had struck gold. Earline did not punish bad behavior. Rather, she rewarded good behavior with liberties and gifts. Chores were paid with cosmetics and clothes, while exceptional grades were rewarded with electronics. Tanya was allowed to participate in extracurricular activities if it involved some kind of class. Tanya thrived with Earline, and the two became very closely bonded.
A social media enthusiast, Tanya most often posted make-up tutorials and workout videos. She wanted to improve her content, so in her junior year in high school, Tanya enrolled in a lifelong learning class at Ole Miss on how to vlog on YouTube. She realized she could capitalize on her looks and savvy and turn her hobby into actual income.
Tanya spent the next year and a half curating her social media image and brand. She graduated from high school in 2022 and immediately approached the owner of a local livestream reality entertainment channel, Hoyt Biffle, with an offer.
The premise of Hoyt's channel was watching college co-eds living together in a house where their lives are broadcast 24/7. Tanya would not matriculate to any college. Instead, Tanya would provide content and promote both her own branding and the channel on her well-developed social media platforms. Hoyt agreed without hesitation, and Tanya moved into the house.
While the other Under Glass residents are required to maintain a high GPA, Tanya must take selfies at local hot spots and continue posting her beauty, fitness, and lifestyle content. As long as she tags Under Glass in her posts, she lives there for free. Tanya's status as a social media influencer is steadily growing her own brand, as well as the Hoyt Biffle enterprise.
---