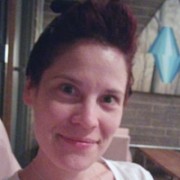 Laurie Daniels bio
Laurie Daniels was born on February 22, 1994, in Oxford, Mississippi, to parents Bart and Bonnie Daniels. Laurie's childhood was that of a normal, happy little girl, and she appeared delighted with the birth of her sister, Melanie, in 1995.
Childhood friends often marveled at Laurie and Melanie's close relationship. Laurie was only slightly more than a year older than her sister, which meant they participated in many of the same after school activities such as dancing class and Brownies.
None of the Daniels family's friends and neighbors can recall ever seeing the girls arguing or competing with each other. In fact, they often observed the sisters whispering together as though conspiring against the world.
Laurie was an unremarkable student, but was well-behaved and maintained adequate grades. In high school, she was popular enough with her classmates to be elected Prom Queen.
After she had been crowned on prom night, her boyfriend, Forrest Burgess, proposed, and Laurie accepted.
Laurie's happiness was short-lived. Only a few weeks later, her sister, Melanie, disappeared without a word.
The story around town was that 17-year-old Melanie had run off to be with a military man she had recently met when he was passing through town. Her parents reportedly disapproved of the match and had forbidden Melanie to have contact with him, so she ran away from home.
Laurie was devastated by her sister's absence and began to pull away from family and friends, but she managed to graduate high school despite her despair. She enrolled at Northwest Community College and took a few classes while living at home.
In January 2013, she abruptly dropped out of school and walked away from her mother and ailing father, her fiancé, her friends, and her life in Oxford. Little is known of Laurie's activities since she left town.
Preliminary results of DNA analysis and dental comparison indicate that the head found on the Allison farm in Taylor, Mississippi, belonged to Laurie Daniels. Additional tests are ongoing to confirm the identification.
---