Biography: Rosalie Hansen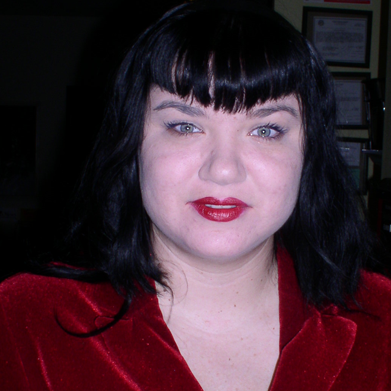 Rosalie Reynolds Hansen was born November 5, 1983, in Oxford, Mississippi, to John and Martha Reynolds. John and Martha owned and ran a successful, small family restaurant. Rosalie has two younger siblings, Janet and Mark, both of whom attend the University of Mississippi. Her parents provided well for them, and she grew up in a happy family. She was an excellent student and well-liked by everyone. She enjoyed her school years and maintained an A average. She was offered a scholarship, but unlike her brother and sister, Rosalie never had the desire to go to college. She wanted to be married and have children. Her parents encouraged her to further her education after high school, but Rosalie had other plans.
Rosalie started dating Joshua Lee Hansen her freshman year of high school. For both, it was love at first sight. They spent all their free time together and planned to be married someday. After high school, Rosalie worked with her parents in their restaurant. She and Josh made plans to be married after he finished college. He went to the University of Mississippi so he could be close to Rosalie.
After Josh's graduation in 2005, he and Rosalie got married just as they'd planned. Josh landed a good job, and they bought a house. Rosalie continued to work for her parents at the restaurant. She enjoyed her job. Things were great for the newlyweds and they thought they couldn't be any happier.
Their daily lives became routine until July 2006 when Rosalie discovered she was pregnant and couldn't wait to tell Josh the news. He was away on a business trip and was due to come home the next day. Unfortunately Josh never made it home. While traveling from Chicago back to Oxford, he was broadsided by a drunk driver and died at the scene. Rosalie was devastated by her husband's death and the fact that she never got to tell him about the baby.
Somehow she got through the funeral and managed to continue her job at the restaurant. She worked long hours in order to avoid going home to an empty house. When she was six months pregnant, her doctor ordered her to go on bed rest. Rosalie moved in with her parents, and in March 2008, she gave birth to a son who she named Joshua Lee Hansen after his father. She doted over her new baby and promised him she would always be there for him.
After baby Josh was born, Rosalie decided it was time to go back to the home she and Josh had bought and decorated together. It held all the memories of their love, and she wanted her son to know how happy they were and to raise him in the house she and Josh both loved. Josh had provided well for Rosalie, so she was able to continue helping her parents at their restaurant and didn't have to find another job.
In 2009, Rosalie's father died of a massive heart attack. Once again, she felt as though a piece of her had died. Her mother couldn't cope with things so Rosalie took over running the restaurant. She managed it very well, much to her mother's surprise and her own. She spent a lot of time making improvements, and the profits showed it.
Between raising her son and running the restaurant, Rosalie hasn't had much of a social life. She and little Josh attend church regularly with her mother, but she didn't have many friends. Recently, Rosalie's mother persuaded her to start dating again, pointing out that it had been five years since Josh died and Little Josh was now in kindergarten. He was a happy child and had a striking resemblance to his father.
Rosalie took her mother's advice and accepted a late lunch/early dinner date with a man she'd met at their restaurant. He had been in several times and she liked him. He had a nice smile. For the date, they met up at a cozy little Italian place. Even though she had been reluctant to go, she had to admit she had a good time. They had chatted like old friends, and she felt comfortable with him. She thanked him for the meal, and for the first time in a long time, her every thought wasn't of Josh. They said her goodbyes, and he promised to call her.
On her way back home, she needed to use the bathroom. She knew there was a service station on her way, so she stopped and got the shock of her life when she and the service station attendant discovered the body of a young woman in the restroom. It was the most terrifying experience of her life. She has nightmares when she can sleep at all, and has taken Detective Murphy's advice and is getting professional help.