Alibi summaries
YOKNAPATAWPHA COUNTY SHERIFF'S DEPARTMENT
Investigating Officer(s): Det. T. Armstrong, Det. S. Murphy
Incident No.: 005191-07J-2018
Case Description: Kristi Waterson death investigation
Based on witness statements during interviews, investigators have put together the following summary of the alibis for several persons of interest on the night of Saturday, October 6, 2018, when Kristi Waterson died.
An alibi is designated partially or tentatively substantiated when:
The witness's alibi is corroborated only by another witness who has a close personal relationship with him/her.
One or more portions of the witness's time remain uncorroborated.
The corroboration for all or part of the alibi is not conclusive.
---
Brewer
Name: John Brewer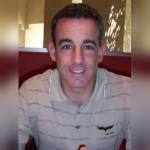 Description: Department Head, Ole Miss School of Business; victim's supervisor
Alibi: In both his first and second interviews, he said he was with Emily Peyton from 6:00 p.m. until 2:00 a.m., except when they drove from the restaurant to his residence.
In his second interview, he acknowledged he stopped twice during his trip from the residence to his home: once to buy a bottle of wine and again to buy an espresso.
Verified? Tentatively
Verification: Emily Peyton verified in her first and second interviews that they were together from 6:00 p.m. until 2:00 a.m., except for a short period around 8:00 p.m. when they drove in separate cars from the restaurant to his residence. She could not be specific about the travel time or how long she waited at Brewer's residence for him to arrive.