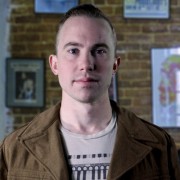 Kane Victory bio
Kane Michael Victory was born Kane Michael Morgan on April 19, 1994, in Memphis, Tennessee, to Joey and Midge Morgan. The couple met in high school, where Joey was a hard-partying bad boy and a drummer in a band. After graduation, Midge and Joey married, and Midge joined the band as a singer.
Midge fell into Joey's lifestyle of partying and using drugs, but she managed to stay sober while pregnant with Kane. Once Kane was born, his parents went back to partying and traveling with the band. Child services intervened and placed Kane with Joey's parents.
Kane's grandfather passed away on October 5, 2002. Six months later, just before Kane's ninth birthday, his grandmother died of a heart attack. Joey and Midge did their best to care for their son, sometimes at home and sometimes taking him on the road, evading child services.
Kane's next birthday was no better. On April 12, 2004, Kane found his mother dead of an apparent drug overdose in their hotel room in Oxford, Mississippi. With his mother's body surrounded by drug paraphernalia and his father nowhere to be found, the authorities placed Kane in foster care at the home of Michael and Susan Victory, both music professors at Ole Miss.
Eager to adopt an older child, Kane's foster parents petitioned for Joey's parental rights to be terminated as soon as they could. Overwhelmed by the prospect of single parenthood and all the changes that would require him to make, Joey signed off without hesitation and disappeared from Kane's life.
On December 20, 2004, the court finalized the adoption, and Kane's surname was legally changed from Morgan to Victory.
Kane had a natural talent for music, and his parents encouraged him to study formally. He could play nearly any instrument, but his favorite was the bass guitar. By the time he graduated high school, he was playing bass like a pro.
Kane decided that if an opportunity to play in a band presented itself, he would seriously consider it. Through his contacts in the local music scene, Kane learned that the band Random Deeds was looking for a bass guitar player. After talking it over with his parents, Kane auditioned for the job and was hired.
Kane is a senior at Ole Miss, pursuing a bachelor's degree in music education. While he still plans to teach, he's drawn to performing.
---