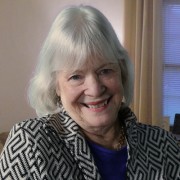 Anna Raymond bio
Anna Lee Gibson was born to parents Charles and Victoria Gibson on July 11, 1955, and raised in Oxford, Mississippi. Charles owned and operated an auto body shop. Victoria was raised to believe it was her job to stay home and take care of the family, so she never worked outside the home.
Anna was the youngest of four siblings and the only girl. Her brothers were excited to have a baby sister, and they felt it was their duty to watch over and protect her. Anna had different ideas and was every bit as rough as her brothers.
Anna was quite the tomboy during her grade school years. She was well-liked and had lots of friends, both male and female. Anna never wore dresses and preferred playing football with her brothers to playing with dolls.
By the time she started high school, her tomboy attitude had changed. Much to the delight of her parents, she began to take an interest in her appearance. However, she always loved helping her dad in the body shop.
High school was a fun time for Anna. She was athletic and especially enjoyed playing basketball. She wasn't particularly interested in academics but was smart enough to pass her classes without too much effort.
Her senior year, Anna's next oldest brother introduced her to his college friend, George Raymond. George was from Boston and was a senior at the University of Mississippi studying to be an electrical engineer. Anna and George started dating the summer after she graduated.
After high school, Anna chose to work with her dad in his shop rather than to attend college. When George graduated from Ole Miss, he accepted a job in Oxford to stay close to Anna.
Anna and George married two years later on June 5, 1975. They bought a house in Oxford and have been living there all their married life. They have two sons, Josh and Jarred, who are both married and have kids of their own.
After Anna's father died, things at the shop weren't the same without him, and she sold it. She busies herself being a homemaker for George and spoiling her grandchildren.
---