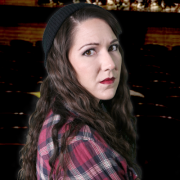 Bree Paxton bio
Bree Anna Paxton was born on August 13, 1998, to Adam and Melia Paxton. The Paxtons decided before they were married that they didn't want children. Twelve years later, Melia went to the doctor complaining of dizziness and nausea. Adam and Melia were completely shocked to learn that she was eight weeks pregnant. When 37-year-old Melia gave birth, and she and Adam laid eyes on their baby girl, they were overwhelmed with affection and a desire to protect her.
Little Bree had a wonderful childhood. Her parents bought her a pony when she was six, they took her to Disney World, the Grand Canyon, Niagara Falls, Lookout Mountain, and many other places as she was growing up. She was taught to enjoy the world and everything in it. Bree was a free spirit, and she believed that she could get anything she wanted if she tried hard enough.
At the beginning of her freshman year in high school, Bree met Sally Spires. They were friends for a couple of months, but when Bree met Madison, Sally's sister, the two of them became better friends. Madison was older and had a car, so Bree learned where all the hangouts were. Bree became a party hopper, and her grades dropped. When she snuck out in the middle of the night in the family car and wrecked it, her parents had had enough. They grounded her, took away her cell phone, and only allowed her to use her computer for schoolwork.
Bree got a job at McDonald's, and she brought her grades back up. Over time, her parents began to trust her again, and slowly they allowed her to go out socially. Bree stayed out of trouble and started dating Jamey Allen in her senior year.
After she graduated from high school, she ran into Madison at Spa Nails, and the two started hanging out again. Madison took her to Blake's guesthouse about six months ago, and Bree before long became an everyday figure in the place.
She loved hanging out with Madison and Blake, and the more time she spent with them, the more enamored Bree became with Blake. She baked him special lactose-free cookies and cakes and brought them over while Madison was at work. Bree hasn't talked to Madison about her feelings for Blake, and she's still in a relationship with her high school boyfriend, Jamey.
---