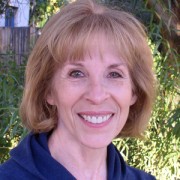 Lindsey Snyder bio
Lindsey Myron Snyder was born in 1969 in Oxford, Mississippi, and is part owner with her current husband, Max Snyder, of M & L Promotions. She works in the office of the 20-year-old company and helps Max with booking and publicity for the conferences and conventions he organizes.
Lindsey has a son, Frank Myron, age 25, from her first marriage to Memphis real estate attorney Michael Myron. She had gone to Memphis to attend culinary school and train to be a chef, but put those plans on hold when she married Michael and got pregnant.
Lindsey returned to school after Michael was diagnosed with heart problems. Although she and Michael were financially stable as a result of his real estate investments over the years, Lindsey wanted to have skills of her own to fall back on. The decision proved to be a wise one when she was forced to sell several of the properties because of needed repairs and unpaid taxes after Michael's death in 2009.
After Michael died, Lindsey and Frank moved to Oxford, where she met Max Snyder in a local music store. They hit it off and married after dating only six months. Since their marriage in early 2011, Lindsey has helped Max establish the convention bookings segment of their business, which has helped increase profits. She and Max have no children together.
Besides helping operate the promotions company, Lindsey enjoys cooking and likes to entertain. The couple has hosted several well-attended fundraisers at the convention center and has become known for their skills at making guests feel at home.
Lindsey owns a modest cottage that was her home before she married Max. It's now used as rental property. She and Max have invested most of their savings into the promotions business. Lindsey's parents loaned her $5,000 to help promote and establish the Elvis conference, which everyone is hoping will continue as an annual event.
---