Change is gonna come
OXFORD WEEKLY PLANET
Thursday, November 4, 2021
The View from Behind the Chair: Change is gonna come
In this edition: from heir back to bare, escaping the doldrums, and racing to slow down
Greetings, peeps!
The View from the Behind the Chair is the only place you'll hear the secrets people share when they're in the chair.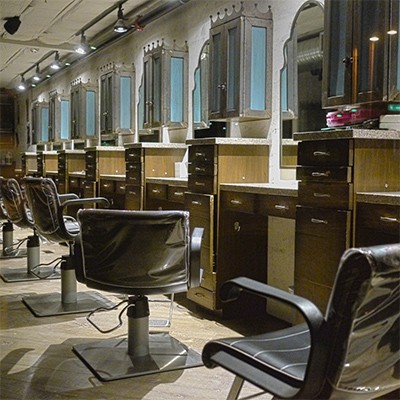 In the first chair, a source with roots in the adult entertainment industry (but none in her naturally blonde locks) claims that like a Miner '49er, a local socialite's boom has gone bust.
The lady, ahem, in question ascended from exotic dancer to the social elite after wedding her wealthy beau. As sole heir to hubby's substantial fortune, she was poised to take control of a certain Oxford theatrical organization.
Well, it appears the worm turned again, and in a muddle of fine print and fungi, the damsel now finds herself sans housing, be it mansion or mobile home. Her brass ring confiscated, will she again grasp the brass pole?

In the second chair, a math major sporting an asymmetric bob asks, "Tick, tick, tick! Can you escape in time?" The uptick in demand for immersive entertainment inspired two entrepreneurial-minded business owners to escape their current careers and create an escape room out of a repurposed fast-food joint. Revelers have one hour to puzzle their way out of mind-mazes and brain-benders. Are you up for the challenge?

And in the third chair, a local dark blonde with highlights tells me that she and her neighbors will petition the city to officially install asphalt traffic-calming devices in the road to discourage speeders. She says residents are discouraged by their previous failed efforts of placing short, day-glow green plastic figures at the side of the road, warning of "Slow Children."
Once the group decides whether to petition for speed bumps or speed humps, she says, the application will be made, and then, speeders beware.
I'm just hearing, and I'm just saying.
Posted by The Face in the Mirror at 2:00 PM
---