Finger found
OXFORD WEEKLY PLANET
Sunday, August 21, 2022
Finger found at Rebel Inn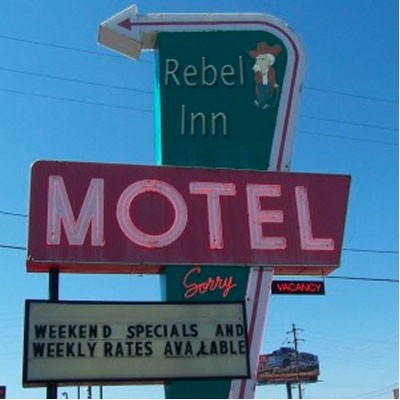 The Yoknapatawpha County Sheriff's Department confirmed that detectives are investigating a reported discovery earlier today of a human finger in one of the guest rooms at the Rebel Inn on South Lamar Boulevard.
The motel's manager, Rick Crawford, declined to comment but said the motel and all of its employees would do "everything in [their] power to assist the sheriff's department with any inquiries."
A guest at the Rebel Inn who asked not to be identified said a member of the housekeeping staff made the discovery when she went to clean the room. The same guest further claimed the occupant of the room where the finger was found has not been seen since Saturday evening.
The sheriff's public information officer Elizabeth Jones would not say how the guest registered in the room where the finger was found is believed to be related to the discovery. However, Jones assured Oxonians there is no cause for alarm at present.
"The people of Yoknapatawpha County should go about their daily business as usual. At this time, we have no reason to believe anything other than an unfortunate accident has taken place."
When asked why detectives and a crime scene unit were on site investigating "an unfortunate accident," Jones said, "The sheriff's department investigates every incident to guarantee the safety of the residents of Yoknapatawpha County."
Check back for updates on this developing story.
By Kemper Jones at 2:55 PM
---