OXFORD WEEKLY PLANET
Friday, November 5, 2021
Arrest in play rehearsal homicide
Construction magnate taken into custody at sheriff's department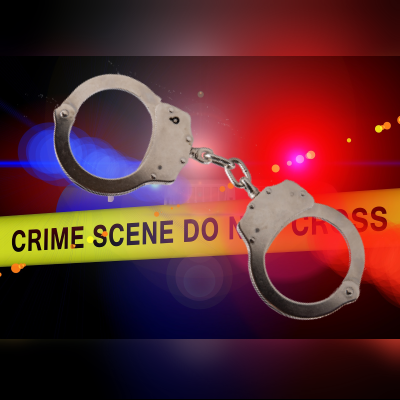 Yoknapatawpha County Sheriff's detectives arrested a suspect in connection with the October 27 death of Scott Bryant during a rehearsal of the Yoknapatawpha Players' latest production.
Neal Caine, owner of Triangle & Hammer, one of the most profitable construction companies in the South, was taken into custody without incident this morning. He is being held without bond at Yoknapatawpha County Detention Center.
Caine, who is also a member of the Yoknapatawpha Players board of directors, is accused of causing the death of stage manager Scott Bryant during a dress rehearsal of the troupe's new immersive play "Zombie Escape."
The news of the arrest comes just days after law enforcement arrested Yoknapatawpha Players assistant stage manager Woodrow Herron on theft charges.
Police say victim was bludgeoned
YCSD Public Information Officer Elizabeth Jones indicated that Bryant's death was initially investigated as an accident.
"Bryant's death was first reported as an accident involving a section of the play's set which had fallen on the victim," said Jones. "However, preliminary investigations and the autopsy findings revealed that Bryant's injuries were not consistent with an accidental death."
Bryant's autopsy showed that he suffered several blunt-force injuries to his skull.
On the day Bryant died, Caine and the other board members served as the audience participants in the interactive dress rehearsal. Jones said "substantial eyewitness and circumstantial evidence" indicates Caine went backstage during the performance to kill Bryant. Jones declined to offer a motive for the crime, saying that "it is not proper to speculate on [motive] at this time."
Defense attorney claims YCSD detectives bungled investigation
Caine's attorney, Beckett Farrier, vowed to contest the charges.
"The police have nothing on Neal Caine. He is an innocent man."
Attorney Farrier pointed to deficiencies in the way YCSD detectives investigated the murder, most notably saying he will show at trial that others in the troupe were more likely to have committed the crime.
"The Yoknapatawpha Players are a train wreck," said Farrier. "Besides the fact that walls are falling on people, which is simply outrageous, several members were involved in illegal drug use the day Bryant died. Another staff member was recently arrested for theft at the theater.
"The sheriff's department didn't bother to investigate here," Farrier alleged. "They just picked someone associated with the troupe to be the guy to take the fall. Mr. Caine welcomes the opportunity to face his accusers in court."
Community members stunned by the arrest
Camille Stargel, a Yoknapatapha Players actress, was shocked to find out that one of their troupe's board members was charged with the murder.
"I don't have any inkling why Neal would do something like this," Stargel said. "He had so much to lose. He and Scott seemed to have a good relationship as far as I knew. I guess you never know people as well as you think you do."
Others in the community expressed concern for the future of the troupe.
"I've been a season ticket holder and sponsor of the Yoknapatawpha Players since they started," said Oxford resident Harmony Mayne. "Given that one of the board members was arrested and one was forced off the board for illegal drug use, you have to wonder who's running the ship. I don't think I could buy season tickets this year since there's a good chance the whole troupe will go belly-up."
Frequent theatergoer Erin Armentrout conveyed similar concerns.
"The Players say their new show will have the audience involved onstage with the actors. If people are going to attack me or walls are going to fall on me during one of their shows, I think I'll find other ways to entertain myself."
Anna Kessler, director of the Yoknapatawpha Players, was undeterred.
"Scott worked so hard on this show. We owe it to him to finish what we started and bring our new vision to fruition. We're going to continue with the performances as scheduled. I know it's what Scott would have wanted."
When asked about the recent departure of board member Cherie Atkinson, Kessler declined to comment.
Caine will make his first court appearance at the Yoknapatawpha County Courthouse on Monday, where Judge Harold McAfee is expected to set bail.
By Kemper Jones at 2:00 PM