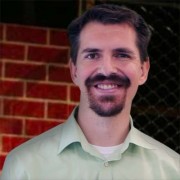 Martin Vargas bio
Martin Emilio Vargas was born on October 2, 1987, in Pensacola, Florida. He was the first of six children—and the only boy—born to strict Roman-Catholic parents Emilio and Pilar. Emilio was a jet mechanic, and Pilar was a homemaker.
Martin's parents exalted him and indulged his every whim while raising his sisters to be homemakers and mothers with many children, which worked to Martin's advantage.
Naturally bright and a quick learner, Martin studied hard and never missed a homework assignment. He loved to share his acquired knowledge, which earned Martin a reputation as a cocky know-it-all, and as a result, he was not very popular in school.
Martin socialized by participating in team sports. His true passion was perfecting Flatland tricks on his BMX bike, and he became friendly with a local bike shop owner. When Martin was in the fifth grade, the bike shop featured him in one of their commercials. It was so successful that the owner shot two more with Martin performing Flatland tricks.
Now something of a local celebrity, the local community theatre recruited Martin to play Snoopy in "You're a Good Man Charlie Brown." Once Martin experienced a live audience, he was determined to pursue acting as a career.
Martin continued to act throughout high school and was fortunate to have a drama teacher with talent, ability to teach, and some professional acting experience. Martin became quite good, which, combined with excellent grades, led to scholarship offers.
After graduating from high school in 2005, Martin matriculated into Florida State University's School of Theatre. He was accustomed to being top dog, but during his freshman year, he found himself ranked in the mid to upper third of his class.
Martin set out to prove himself and rehearsed incessantly. He spent the summer of 2006 studying in New York City and the summers of 2007 and 2008 doing summer stock theatre in Maryland. By the time he graduated in 2009 with a BFA degree in acting, Martin had accrued an impressive array of theatrical credits.
Martin decided to apply to several MFA programs. He was offered a coveted slot at Florida State's prestigious Asolo Conservatory, a three-year MFA intensive. He declined in favor of a two-year program at the University of Michigan.
In his first acting class at UM, he met Beth Vincent. Beth had an ego to match Martin's, and the attraction was mutual. Beth and Martin dated exclusively and became the UM theatre department's power couple.
In 2011, Martin received his MFA degree. Although he and Beth planned to relocate to NYC, Martin balked, so Beth broke off their relationship and moved without him. Martin auditioned for a few regional theaters but was dissatisfied with the small roles he was offered.
After an audition in Texas, Martin headed home to regroup and stopped for the night in Oxford. He saw a flyer advertising a play at the local community theatre. Martin bought a ticket to check it out and was pleasantly surprised.
Martin immediately rented an apartment in Oxford. He was cast at the theatre and has acted there consistently since. Martin supplements his income as a private acting coach.
---
$ 25.00 $ 22.00 Create a professional crime scene sketch quickly. Shop Now

$ 30.00 – $ 33.00 Jackets feature a detective shield printed in white on the front and FORENSICS in large white type on the back. Shop Now

$ 25.00 $ 16.00 A wall chart illustrating common fingerprint comparison characteristics. Shipped in a protective cardboard tube. Shop Now

$ 8.00 $ 7.00 This sturdy, bright yellow lanyard printed on both sides with "CRIME SCENE DO NOT CROSS" in black letters. Shop Now

$ 75.00 $ 60.00 Examine the evidence to solve a murder. Dust evidence for prints & test fabric for the presence of blood. Shop Now

$ 44.00 A real print kit, fully stocked with instructions and enough supplies for at least 50 different print lifts. Shop Now

$ 44- 54 explores a different crime scene processing technique each month. Shop Now

$ 8.00 Contains 2 of each size paper and plastic bags (large, medium and small.) Use for real evidence or fun. Shop Now

$ 4.50 – $ 150.00 The standard FBI fingerprint card, form No. FD-258 version: 11-1-20 used for noncriminal fingerprinting Shop Now