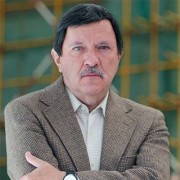 Neal Caine bio
Neal Caine was born on March 3, 1966, to James and Barbara Caine. Neal was raised as an only child in Calhoun City, Mississippi, where his father owned and operated the local hardware store, and his mother managed the books. Though young Neal helped his parents stock the shelves at Caine Hardware, his true passion was construction itself.
Neal's paternal grandfather, Milton, was a skilled carpenter whose skills and ambition skipped a generation when it came to James but were rekindled in his grandson. Milt worked well into old age with his best friend, Gordon Ostoff, in a two-man construction company called Triangle & Hammer Construction. Milt and Gordy often took Neal with them to lumber yards and job sites. When Ostoff's emphysema forced him to quit the business in 1996, Neal stepped in as a partner.
Through the 1990s, Triangle & Hammer added employees, and by the time Milt retired in 1999 at the age of 67, the company sported a work crew of 25. In 2000, Neal met Glenn Atkinson, a real estate developer interested in using Triangle & Hammer to build subdivisions outside Oxford and West Hattiesburg. Happy with both the product and profit margin of the Hattiesburg project, Glenn and Neal worked together again to rebuild whole neighborhoods in Gulfport in the wake of Hurricane Katrina.
In 2009, Triangle & Hammer absorbed one of its main competitors, Sheperrson Brothers. At this point, Neal looked to take his company into commercial construction. During one of their first commercial building projects in Tupelo, union workers at Neal's concrete subcontractor, Leftridge Incorporated, went on strike. Deftly using a loophole in the contract, Neal was able to break off the deal with Leftridge while growing as a business in the outright acquisition of another small concrete subcontractor to finish the Tupelo job. By 2014, Glenn and Neal had developed and constructed major commercial properties in Jackson, Meridian, and Oxford, Mississippi, and as far away as Birmingham and Huntsville, Alabama.
The single-minded drive to make Triangle & Hammer into one of the most profitable construction companies in the South came at the expense of Neal's personal life. On his 40th birthday, Neal threw a lavish party for himself and, though he had a great time, came to the realization that the totality of his friends either worked with or for him.
So, in the tradition of some of America's great builders of wealth, Neal looked to branch out as a philanthropist. Glenn suggested that the theater would be a good cause, so the two men combined their resources once again, this time to fund a small theatre troupe out of Oxford, known as the Yoknapatawpha Players.
Neal also was determined to shed his everyman builder image for a more sophisticated, urbane one. He wasn't looking to totally remake himself. Rather, he wished to adopt a sort of rough-and-tumble gentlemanliness that might attract a woman worthy of his substantial success. To those ends, Neal began to date some of Oxford's most eligible thirty-something bachelorettes. One of those women was the Yoknapatawpha Players' director, Anna Kessler.
---