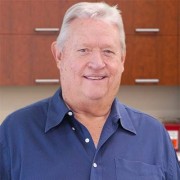 Ervin Cyr bio
Ervin Cyr was born in Murfreesboro, Tennessee, in 1958. His parents, Raymond and Jacqueline Cyr, both came from wealthy families. The Cyr family had worked in the legal profession since the Civil War, and Jackie's father was a famous surgeon who helped establish the first blood banks in the South in the 1930s–40s.
While each of his four brothers and his one sister all became attorneys of some renown, young Ervin decided to follow in his maternal grandfather's line of work. He graduated early from high school and matriculated at Vanderbilt University's School of Medicine in Nashville in his late teens.
Ervin specialized in reconstructive surgery while in residency at the University of Texas Southwestern Medical School in Dallas in the 1970s. After getting his medical license, Ervin became a surgeon at UT Southwestern Medical Center, performing reconstructive procedures for cancer patients, accident victims, and veterans from the Vietnam War. There, Ervin revolutionized several surgical techniques involving conjoined twin separations that made a name for him nationwide as one of America's best plastic surgeons.
In 1990, Ervin moved to Oxford, Mississippi, and began working at Baptist Memorial Hospital–North Mississippi. Six years later, Ervin met Braylee Brynn Ohaver, a forty-year-old widow of an Oxford fireman who was killed in the line of duty in 1992. Four months after meeting her, Ervin asked Braylee and her two teenage children, Teagan and Raelynn, to move in with him. The couple married a year after.
In 2000, Ervin was in a position to test the waters of private practice, partnering with another talented cosmetic surgeon, Michael Ilyas. Ervin and Michael worked with real estate developer Glenn Atkinson to design the plans for their own clinic on the south side of Oxford, and Glenn suggested Neal Caine as the builder for the job. After the NewU Cosmetic Surgery Center was complete, the four men remained good friends, spending nights out whenever Glenn and Neal were working land developments near Oxford.
For the next seventeen years, the two Oxford doctors commanded sky-high fees for cosmetic surgery. Though still doing reconstructive surgeries for patients in need, the lion's share of Ervin's work was now elective procedures, from nose jobs to tummy tucks. Michael retired in 2017 and returned to his home state of California, leaving the clinic solely in Ervin's hands.
Throughout the 2000s, Ervin was a generous supporter of the arts, specifically works that challenged people's sacred cows and pushed them to see the world in new ways. When Glenn and Neal proposed the creation of a theatre troupe in Oxford, Ervin was delighted to join them as a governing board member of the burgeoning theatre.
Sadly, in February 2020, Glenn Atkinson died of cardiac arrest at his home. Ervin was named the executor of this will. Fearing that the theatre troupe was threatened without Glenn's presence, Ervin has exerted more of his own influence on the theater's board than he has in the past.
---