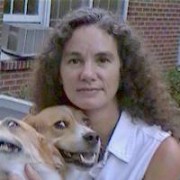 Shannon Ledbetter bio
Shannon Leigh Kumpfer was born September 22, 1972, to Joseph and Ann Kumpfer of Orlando, Florida.
Shannon was the oldest of three children and the only girl. Ann was a stay-at-home mother, while Joseph worked for a natural gas company.
Shannon was often asked to watch the younger children while Joseph and Ann went out. While Shannon never complained, she felt she was never going to get her chance to do anything.
All through elementary school, Shannon was obedient and helpful to her parents. When she turned 14, her parents moved to Oxford, Mississippi, where Joseph took a new job as the City Manager for Oxford.
While Shannon was excited about the move, she wasn't excited about the prospect of her parents spending more evenings out on the town, so she was elated when her parents decided that her younger brothers were old enough to stay home by themselves for a few hours. Finally, she could stay out with her friends and enjoy extracurricular activities at school like cheerleading, basketball, and track.
While Shannon dated several boys in high school, there was only one person that she truly wanted to go out with: Kevin Ledbetter. To her, as well as every other girl in high school, Kevin was the ultimate dream date, but she always admired him from afar because she didn't have the courage to talk to him.
Shannon was offered a track scholarship to the University of Miami but turned it down because Kevin was attending the University of Mississippi. Shannon joined him there, enrolling as a business major.
During her sophomore year, Shannon's persistence finally paid off, and Kevin asked her out. The two dated for about six months before Kevin moved on. Shannon was heartbroken. There was a rumor on campus that Shannon contemplated suicide several times, but never actually attempted it.
Following graduation, Shannon went to work for an interior design office as the assistant manager. Within five years, her loyalty led to a promotion to office manager. She dated half-heartedly and never married. Shannon's co-workers said they would sometimes find her in her office staring at a picture of a young man, but Shannon would never say who it was.
A couple of years ago, Shannon ran into Kevin on the Square and learned he was recently divorced. The long-dormant spark between them reignited, and before long, Shannon married the man she had always adored. Friends say Shannon would like to have a child with Kevin, but so far, that hasn't happened.
Following their marriage, Kevin's daughter, Jasmine, often came over to spend time with her father. Shannon tried to get along with her but couldn't help feeling like an outsider when Jasmine and Kevin were together. The tension grew over time, and soon, Jasmine stopped coming around as much as she had.
---