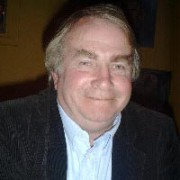 Kevin Ledbetter bio
Kevin Melvin Ledbetter was born June 14, 1969, to Melvin and Victoria Ledbetter of Oxford, Mississippi. Kevin was the youngest of three children, all boys.
Kevin's mother often spoiled him, showering him with praise and gifts for the most trivial of reasons. Victoria stayed at home with the children and sometimes ignored the older boys to play with and entertain Kevin.
When Kevin was young, he took advantage of his mother's favoritism, but by the time he was in high school, he was tired of his mother's constant attention and distanced himself from her as much as he could.
Melvin made a good living as a bricklayer, but he was often away from home for work. He tried to instill a drive in his sons to do an honest day's work for an honest day's pay. While the older two boys took this concept, Kevin preferred to look for the easy dollar.
Kevin was an intelligent young man and graduated at the head of his high school class. He had the opportunity to go on to an Ivy League school, but Kevin opted to attend the University of Mississippi.
Throughout his time at Ole Miss, Kevin's charm and charisma worked to his advantage. He was an active participant in intramural sports, student government, the campus Greek community, and other non-academic extracurriculars.
He was also dated a number of women but never stayed with any of them for very long.
Upon graduating from college with a degree in business, Kevin went to work for an Oxford real estate company. With his ability to instantly connect with people, Kevin did very well at selling homes without having to do much work.
He met Brenda Baker at a supermarket. After a brief courtship, she did what several other young ladies had tried and failed to do—get Kevin to propose. They married within a year of meeting.
Kevin and Brenda's daughter Jasmine was born in April 2000 and was immediately pampered by her mother. Recalling his own childhood, Kevin didn't approve but let Brenda have her way because it was easier than arguing with her about it.
Kevin tried to be a strong role model for his daughter by taking an active part in her life, but it became hard to compete with Brenda's increasing monopoly on Jasmine's life, leaving little time for daddy-daughter bonding. Eventually, this drove a wedge between Brenda and Kevin that could not be repaired.
Kevin was reluctant to move out and leave Jasmine alone with her mother, but he reached a point where he felt he had no choice. After the divorce, he kept in contact with Jasmine and worked to maintain a good relationship with her.
Not long after his divorce was final, Kevin ran into Shannon Kumpfer, who he had dated a few times in college. They reconnected and married within a year. This new marriage caused some tension between Kevin and Jasmine, and they began to see each other less frequently.
---
$ 25.00 $ 16.00 A wall chart illustrating common fingerprint comparison characteristics. Shipped in a protective cardboard tube. Shop Now

$ 25.00 $ 22.00 Create a professional crime scene sketch quickly. Shop Now

$ 75.00 $ 60.00 Examine the evidence to solve a murder. Dust evidence for prints & test fabric for the presence of blood. Shop Now

$ 44.00 A real print kit, fully stocked with instructions and enough supplies for at least 50 different print lifts. Shop Now

$ 8.00 $ 7.00 This sturdy, bright yellow lanyard printed on both sides with "CRIME SCENE DO NOT CROSS" in black letters. Shop Now

$ 4.50 – $ 150.00 The standard FBI fingerprint card, form No. FD-258 version: 11-1-20 used for noncriminal fingerprinting Shop Now

$ 30.00 – $ 33.00 Jackets feature a detective shield printed in white on the front and FORENSICS in large white type on the back. Shop Now

$ 44- 54 explores a different crime scene processing technique each month. Shop Now

$ 8.00 Contains 2 of each size paper and plastic bags (large, medium and small.) Use for real evidence or fun. Shop Now