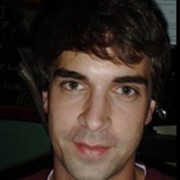 Christopher Wooten bio
Christopher Wooten was born in Oxford, Mississippi, on June 18, 1998, to parents, Richard and Connie Wooten. Christopher was the middle child of three with a brother, John, who is three years older, and a sister, Haley, two years younger. Richard was a self-employed carpenter, and Connie was a checker at Kroger Food Store.
Christopher loved singing and performing from the time he could walk and talk. He constantly sang the songs he learned in preschool, and if he couldn't remember a song, he'd make up his own. He loved creative play with puppets and made up plays to entertain his sister, Haley.
John wasn't interested in Christopher's theatrics and called the plays "wimpy." Christopher would erupt in a rage, and vicious fights between the brothers ensued. Connie tried to reason with John not to antagonize his brother, but John loved to taunt Christopher.
When Christopher began school, some of the boys picked on him because of his interest in puppetry and theatre. Unfortunately, Christopher often responded by lashing out and physically attacking the boys. Connie had many talks with the school principal, and Christopher had many sessions with the school counselor to learn to control his anger.
Christopher learned to play the clarinet at school and then badgered his family to let him take private lessons. He wasn't interested in playing sports but was in heaven when his father took John and him fishing. Richard often spent weekends with his sons at Sardis Lake.
By the time Christopher was in high school, he had formed his own band that was good enough to play at school dances and some private teen parties. Christopher loved playing and coveted the attention that resulted.
Since he also enjoyed acting, Christopher had parts in all the school plays and decided to pursue acting as a career. He kept his grades at a respectable level at the insistence of his parents, who had threatened to stop his music lessons and make him quit his band if his GPA dropped. As a result, his grades were good enough to enter the University of Mississippi, where he is currently a theatre arts student.
His band broke up after high school when all of its members went in different directions, but by then Christopher was ready to move on. He'd found it put a damper on his dating prospects because he had to spend time on stage while all the girls danced with other guys.
The summer he graduated from high school, Christopher began working as a busboy at City Grocery and was later promoted to server. He still works part-time while attending Ole Miss and participating in university theatre productions.
Christopher met Jasmine Ledbetter when he and some fellow cast members went to Square Pizza one night after a school production. Jasmine and Christopher hit it off and have been dating ever since.
---