Douglas Talbot bio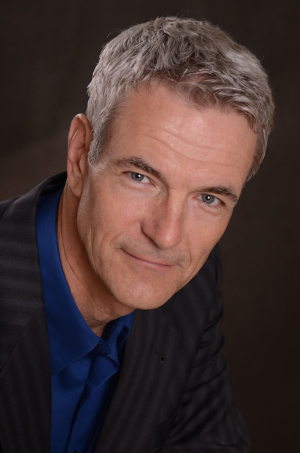 Douglas Talbot was born August 1, 1964, in St. Louis, Missouri. His father, Joseph, was an executive with Anheuser-Busch. His mother, Kitty, was the consummate 1960s housewife and devoted herself to raising Douglas and his older brother, Joe Jr., volunteering with charitable organizations and keeping an immaculate home.
Doug was a good student, particularly in math and science. Many of his peers and some adults found young Douglas hard to take in large doses because of his penchant for being brutally honest. Doug called it telling the truth. Other people called it rude.
As he got older, he learned how to moderate his remarks and improve his relationships with his classmates. Some speculated his change was motivated by his desire to get more dates. Girls were attracted to the teenage Doug, but once he started talking to them, he often ended up hurting their feelings.
Douglas also played a lot of sports and was the shortstop on his high school varsity baseball team. The team went all the way to the state championships every year Doug was on the team. Their success led to a baseball scholarship offer from Ole Miss, which he eagerly accepted.
While he was playing college baseball, Doug realized he was never going to have a career in the Major League. He was disappointed, but didn't dwell on it. He stayed on he team, but he also started paying more attention to his studies.
During his time at Ole Miss, Doug fell in love twice: first with the city of Oxford and then with beautiful blonde cheerleader named Clarissa Clanton. Doug and Clarissa got married in 1986 and decided to stay in Oxford. They have three children: Douglas, Jr. born in 1988, Claire born in 1990, and Alexander who joined the family as something of a surprise in 1995. In recent years, Doug and Clarissa aren't as close as they once were, but neither of them has ever considered divorce.
Douglas is a highly sought-after financial planner, who has helped his clients weather the recent economic challenges with a minimum of pain. His talent and expertise earn him a very comfortable living, which enables him to support his family and his many interests.
Doug met Courtney Morris at a football game last year, and the two soon began an affair. They continued to see each other until her death, and Doug was one of the last people to see her alive.