Gary Rayburn's alibi witness canvass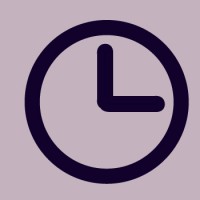 On February 22 and 23, 2016, the Yoknapatawpha County Sheriff's Department conducted a canvass in the area of Gary Rayburn's residence (11 County Road 302) and along the route between that location and the Chevron Food Mart (502 S Lamar Blvd), where he claims to have purchased snacks on the night of the murders.
Investigators were looking for potential witnesses who might have seen Gary Rayburn on the night of February 19, 2016. The interviews summarized are some of the most typical or relevant to the investigation and are representative of all interviews conducted.
Townsend
Alan Townsend
14 County Road 302
Mr. Townsend, 32, is a local delivery truck driver and the husband of Melissa Townsend (below). They reside in a home across the street from Rayburn's residence.
Mr. Townsend said he watched Sleepy Hollow and then switched channels to watch the rest of the Grizzlies game against the Timberwolves that evening and that Rayburn's house "could have burned to the ground" and he wouldn't have noticed.
Melissa Townsend
14 County Road 302
Mrs. Townsend, 31, is an office manager and the wife of Alan Townsend (above). They reside in a home across the street from Rayburn's residence.
Mrs. Townsend said that she spent the night going back and forth between the kitchen and her sitting room, which has a view of the road between her residence and the Rayburn residence.
She said she saw vehicle lights go past the Rayburn residence "sometime around nine" and added that she was glad she wasn't the only one not glued to a television that night as her husband was. The vehicle, which she could not identify, was traveling in a direction away from Mr. Rayburn's house "towards town."