DNA profile viewer
YOKNAPATAWPHA COUNTY SHERIFF'S DEPARTMENT
Investigating Officer(s): Det. S. Murphy. Det. T. Armstrong
Incident No.: 002223-14G-2014
Case Description: Andrew Fine Homicide Investigation
This report summarizes DNA analysis findings on items taken into evidence in the Andrew Fine Homicide investigation.
Use the side-by-side evidence viewer to compare the known samples with the unknown samples collected in evidence.
---
How to compare DNA profiles
Click a suspect's name from the tabs across the top
Click the DNA Comparison button to view their DNA profile.
Click the numbers at the bottom to compare the suspect's DNA profile with DNA collected from various evidence items
or click the "play" arrow in the lower right corner to auto-advance through the evidence DNA profiles.
Dudley Brinkman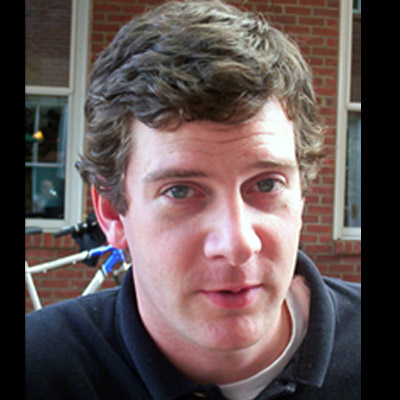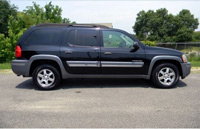 Farmhouse, Sofa seat cushion, stained
DNA Comparison

DNA Reference
Sample from
Dudley Brinkman

DNA Sample: Sofa seat cushion, stained,
002223-07-T02
Farmhouse, Sofa back cushion, stained
DNA Comparison

DNA Reference
Sample from
Dudley Brinkman

DNA Sample: Sofa back cushion, stained,
002223-08-T02
Farmhouse, white men's t-shirt, stained
DNA Comparison

DNA Reference
Sample from
Dudley Brinkman

DNA Sample: white men's t-shirt, stained,
002223-69-T03
Farmhouse, black ladies panties, torn
DNA Comparison

DNA Reference
Sample from
Dudley Brinkman

DNA Sample: black ladies panties, torn,
02182-70-T01
Farmhouse, blue plastic button
DNA Comparison

DNA Reference
Sample from
Dudley Brinkman

DNA Sample: blue plastic button,
002223-71
Farmhouse, shovel, stained
DNA Comparison

DNA Reference
Sample from
Dudley Brinkman

DNA Sample: shovel, stained,
002223-74
Farmhouse, trace evidence, door
DNA Comparison

DNA Reference
Sample from
Dudley Brinkman

DNA Sample: trace evidence, door,
002223-T01
Farmhouse, trace evidence, wall
DNA Comparison

DNA Reference
Sample from
Dudley Brinkman

DNA Sample: trace evidence, wall,
002223-T02
Farmhouse, trace evidence, floor
DNA Comparison

DNA Reference
Sample from
Dudley Brinkman

DNA Sample: trace evidence, floor,
002223-T03
Fine Vehicle, driver's door,
DNA Comparison

DNA Reference
Sample from
Dudley Brinkman

DNA Sample: driver's door,
002223-T05
Fine Vehicle, steering wheel
DNA Comparison

DNA Reference
Sample from
Dudley Brinkman

DNA Sample: steering wheel ,
002223-T06
Fine Vehicle, gear shift
DNA Comparison

DNA Reference
Sample from
Dudley Brinkman

DNA Sample: gear shift ,
002223-T07
Fine Vehicle, light switch
DNA Comparison

DNA Reference
Sample from
Dudley Brinkman

DNA Sample: light switch ,
002223-T08
Fine Vehicle, passenger's door
DNA Comparison

DNA Reference
Sample from
Dudley Brinkman

DNA Sample: passenger's door,
002223-T09
John Reagle's post hole digger
DNA Comparison

DNA Reference
Sample from
Dudley Brinkman

DNA Sample: post hole digger,
002205-03