OXFORD WEEKLY PLANET
Saturday, September 2, 2023
Eyewitnesses, forensic evidence link popular student to instructor's death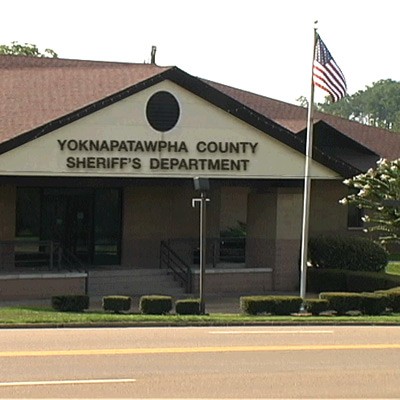 The Yoknapatawpha County District Attorney's office has filed charges against Nathaniel Harrison "Hunter" Nelson in the strangulation murder of University of Mississippi Instructor Kristi Waterson. Nelson is the president of the Delta Tau Chi fraternity and a student body leader.
Ms. Waterson was found murdered in her apartment on August 27, 2023. She was the daughter of Michael and Virginia Waterson of Biloxi. Through the family attorney, the Waterson family offered a $75,000 reward for information leading to the arrest of their daughter's killer. No one has yet stepped forward to claim the money.
Sources following the investigation revealed that witnesses have placed Nelson near Ms. Waterson's apartment on the night of her murder, and that trace evidence linking the victim to the suspect was located during a search of Nelson's residence and car.
Reportedly, a lack of evidence at the scene caused speculation that Ms. Waterson may have been killed somewhere else and her body brought to her apartment, or the killer took precautions to conceal any evidence, perhaps with an accomplice.
While the Sheriff's Department offered no comment on the case against Mr. Nelson, sources close to the investigation say evidence suggests Nelson and the victim were once romantically involved, even though such relationships are strongly discouraged by the University.
"Hunter does what he wants," said a UM senior who asked to remain anonymous. "Everybody knows that students aren't supposed to date the faculty," the student went on, "but Hunter never met a rule he didn't break or couldn't throw enough money at to avoid the consequences. The rich are like that. They get away with everything."
According to several undergraduates, Nelson may not have been the only student Waterson dated.
"She wasn't shy about being seen with whoever she liked," said one coed who asked to be identified only as Wendy. "If that guy was a student, if it was against the rules, too bad—for the rules, not for her."
Nelson's parents, Beauregard and Lindsay Nelson of Natchez, continue to support their son and proclaim his innocence.
Through their attorney, the family said, "It's an outrage. This is so much conjecture on the part of the police that it's an insult to the family name."
"What's an outrage is what the rich kids here at UM do and think they can get away with," said one UM student who wished only to be known as Will. He went on to say, "Even if Hunter didn't do it, I bet there are a lot of students that have to scrape for every dime who would be glad to see someone like him fry for it."
By Kemper Jones at 5:00 PM