Trevor O'Shea bio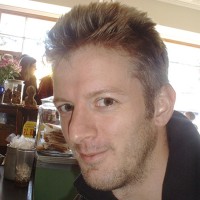 Trevor Ryan O'Shea was born November 12, 1984, the oldest of three children. His father, Michael, and mother, Abigail, met in 1981 on a bus from their native New York City to an anti-Reagan administration march in Washington, D.C. When Michael, in despair over his prospects in Reagan's America, decided to emigrate to Canada in 1982, Abigail accompanied him.
At the University of Toronto, Michael finished his undergraduate degree and completed a master's thesis in mathematics. When they returned to the States in 1989 with two children in tow and another on the way, they settled in Ann Arbor, where Michael could pursue a Ph.D. on a full scholarship at the University of Michigan.
Upon obtaining his doctorate in 1992, Michael was offered an assistant professor position at the University of Mississippi, and the family moved to Oxford.
Throughout the family's itinerant years, Trevor was a responsible, child, protective of his younger sisters, Angelina and Deirdre. During the long car trip from Ann Arbor to Oxford, it was Trevor who entertained the girls by reading stories, inventing games, and leading singalongs while his parents talked — and argued — in the front seat.
Trevor learned to read at three, and books quickly became his escape. He tore through mysteries, science fiction and classics with equal zeal. In the third grade, Trevor was reading at a sixth-grade level, and his teacher crafted special projects to keep him from becoming bored.
Socially, he struggled and had few friends during his early years in Oxford. In fourth grade, he started playing soccer in a local youth league, and his social circle expanded. His love of the sport continued through high school, and in his senior year, he was named Most Valuable Player.
Trevor was in middle school when he first took an interest in theater. He tried out for a production of "You're a Good Man, Charlie Brown" in seventh grade and won the title role, much to his surprise. When he started high school, he immediately joined the drama club and began taking on increasingly important roles in their productions.
Although he enjoyed musicals, his real love was serious drama. He impressed his English teachers with his thorough knowledge of Ibsen and Chekhov, he and read Shakespeare plays for fun.
Trevor was popular with fellow theater types and dated several girls who played leading roles alongside him. In his junior year, Andrea Stover won the role of Anybody in "West Side Story" as a freshman — a coup that caught his attention. The two became friends and enjoyed debating the merits of the drama teacher's directorial skills, but they never dated.
Trevor was accepted into most of the colleges he applied to. His parents urged him to go wherever he chose, but Trevor understood the costs of a college education and elected to attend the University of Mississippi on a substantial scholarship. When he started classes in the fall of 2003, Trevor at first intended to major in theater arts, but found himself more interested in reading and discussing plays than performing them and changed his major to English.
Still, he maintained close ties with theater students at Ole Miss — including Andrea Stover, who arrived on campus two years after he did — and consulted drama department instructors for his senior thesis on Shakespeare's use of techniques from medieval passion plays
When Trevor applied to graduate school, he once again received offers from top schools, and this time opted to leave his hometown to study with Shakespearean scholar David Shapiro at Columbia University.
During breaks, Trevor visit his relatives nearby — two grandparents still lived in the city, along with assorted aunts, uncles, and cousins — and at a cousin's party, he met Heather, a senior at City College of New York, who was studying to become a doctor. They dated seriously for sixth months before breaking up amicably when Heather became too overwhelmed with her studies. They renewed and ended their relationship several times during Trevor's years in New York.
Meanwhile, Trevor's academic interests had drifted away from pursuing a Ph.D. Inspired by Professor Shapiro's popular and energetic style and by the teachers who'd encouraged him throughout his studies, Trevor changed his career plans. He obtained his master's degree in December of 2009, took the New York teacher certification exam in May of 2010, and started his teaching career at Harlem's Thurgood Marshall High School the following fall.
Although he enjoyed the challenges he faced in the classroom, Trevor quickly became disillusioned with the big-city bureaucracy that controlled the schools. When funding for the school's drama program was halved in the spring of 2012, Trevor decided he'd had enough and submitted his resignation at the end of the school year.
Trevor immediately returned to Oxford — both because he sought a less harrowing work environment and to help care for his mother, who'd been diagnosed with heart disease in 2011 and undergone two surgical procedures. Always the caretaker, Trevor encouraged his mother to take up regular exercise by accompanying her on bike rides through Oxford's rural outskirts.
In the fall of 2012, Trevor started teaching at Oxford High School, where he served not only as drama instructor and director of school productions, but also devised and taught an elective Shakespeare course for seniors which quickly became a student favorite.
Outside of school, he renewed relationships with former classmates who still lived in the area, including Andrea Stover. He always attended her controversial theater productions out of loyalty to their long friendship.
In the fall of 2013, Trevor began dating history teacher Lucy Simmons and proposed marriage on New Year's Eve 2014. They wed in August of 2016 and are expecting their first child in May.