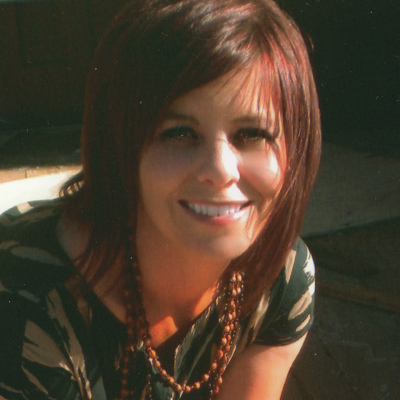 Cheryl Marie Weston was born to Joan and Benjamin Weston, on September 17, 1966 in Urbana, Illinois. Her parents, high school sweethearts, married at age eighteen and by the time they were twenty had divorced. Though Joan tried to raise Cheryl on her own, she found she was ill-equipped for the responsibility of motherhood and left Cheryl in the care of her Aunt Margaret when Cheryl was barely two years old.
Cheryl, too young to remember Joan, didn't find out until her eighteenth birthday that Margaret was not her mother. The impact of the discovery of her birth and her birth parents has stayed with her all her life. She vowed if she ever had children, she would never give them up to anyone, no matter what she might have to do to care for them. Even still, she took the news in her stride, being an ever-adaptable individual who was blessed with the ability to look on the bright side of things, or to at least try.
Upon graduation from Urbana High School, Cheryl decided rather than college, she would set out on an adventure to find herself. It was the thing to do and she wanted to be a free-spirited, individual who knew the ways of the world. She packed her VW bus with her few treasured possessions and hit the road, but the adventure proved to be trying and very lonely. After just three months of working day jobs and living out of her van, she realized she would have to settle down somewhere and make a life. She was too proud to return home to her aunt and the friends who would surely say "I told you so."
With no particular plan, she picked a spot on a map and decided that would be home. Oxford, Mississippi was the place she would carve out a life. Like the Midwest, she found the South easy-paced and filled with people who tried to work with what life gave them rather than complain about it all the time.
Cheryl got work in a local diner and rented a room in a boarding house outside of town but soon found life without challenge. She was still drifting despite the fact that she had anchored herself in one place. She needed a plan. Her boss, Red Warner, suggested she learn how to do books. He said he would give her more responsibility and use her as his bookkeeper if she did. She took some accounting classes and Red was true to his word. Within a few months she was waiting tables, doing the books and pretty much running the place, and she did so for several years.
In 1995, Red became suddenly ill and was diagnosed with colon cancer. Cheryl took care of everything without being asked. Red's wife had died the year before and he had no children to take over for him. Cheryl worked tirelessly at the café and cared for Red until his death six months later. She was shocked to learn that he had left her his business as well as a little bit of money on an insurance policy that he had faithfully kept for ten years before his death.
Though Cheryl had always done well running things, Red's death took its toll and she began to worry that she wouldn't be able to keep things afloat. She had run herself down and was exhausted all the time. She seriously considered selling the café and possibly leaving Oxford, perhaps returning home to Urbana for an extended visit.
As though God had been listening to her prayers, an angel by the name of Richard Dean walked into the diner one day. He was handsome, strong and reassuring. They started talking and the next thing Cheryl knew, he was a permanent fixture in her life. After a short courtship, they married in March of 1996. Richard quit his job as an insurance salesman and began working at the café with Cheryl. All was bliss for the first few years. Cheryl thought she was the luckiest woman in the world. It was during this time that she met and hired Kimberly Pace, then a young college student who wanted to be a teacher. The two became fast friends, despite their age difference, and came to rely upon one another for anything from covering a shift to the latest cold cure.
In 1999, Cheryl learned she was pregnant and gave birth to her first child Richard "Buck" Alan Dean, Jr. on November 1st. It was at this point that Richard began to distance himself from Cheryl, often complaining that, between the baby and the café, she didn't have time for him. She tried harder to give more attention to her husband, but there were only so many hours in the day. When Buck was still in diapers, Cheryl learned she was pregnant again. She hoped this second child would bring her and Richard back together. Unfortunately, it had the opposite effect. Richard decided he was too restless to continue at the café and that he should return to sales, claiming that one more mouth to feed would cost them more and they would need the income.
That was the beginning of the end and Cheryl knew it. Richard spent more and more time on the road, and when he returned, he barely spoke to her or looked at the children. In 2002, on Christmas Day, Richard called from Seattle, and said he wasn't coming home. There was another woman and he hoped there would be no hard feelings. Cheryl simply disconnected the call and never spoke to him again. Though she wished Richard would have at least attempted to stay in contact with their children, part of her was relieved that he would not be part of their lives because she felt he had nothing to teach them but bad habits and weakness. Kimberly, by now a close friend and occasional employee when she needed fast cash, stuck by Cheryl and welcomed her into her extended family. Cheryl believes it was Kimberly and her sister Becky who truly got her through that dark time from which she feared she would not recover.
Currently, Cheryl still owns and operates the Lucky Café and raises her children, Buck and Annie. She helps to coach Annie's soccer team on weekends, and is one of the Den Mothers for Buck's Boy Scout troop. Cheryl is well-liked and respected in the community and is considered a warm and caring person by all who know her. In her spare time, she haunts antique shops in the surrounding towns, and putters in her garden.