Harold Bowlan bio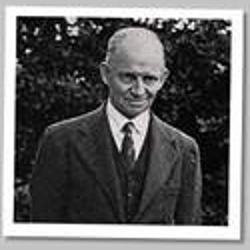 INVESTIGATOR'S NOTE: The following biographical information is taken from the 1978 Mississippi University Press publication, "Post Industrial Robber Barons of the South."
Harold Bowlan was born at home on a Yoknapatawpha County farm on Jan. 11, 1898, the third son out of seven children born to Martha and Thaddeus Bowlan. His mother was a housewife. His father operated a small farm and was well‑trained enough as a farrier that he would shoe horses and mules for others in the area.
Thaddeus Bowlan also quietly ran one of the best moonshine stills in the county. Many sober men rode up to get their mounts shod, then wandered off with sturdy new horseshoes and a happier, more blurry view of the world for themselves.
Bowlan and his siblings grew up dirt-scratch poor, wearing clothes made from flour sacks and never getting "store-bought" Christmas presents on the years they got presents at all.
His father made enough money to support the family, but there never seemed to be enough for the "extras" of life with seven children to feed. Old Thaddeus was one to save for a rainy day, but he never seemed to think it was raining.
Harold Bowlan swore when he grew up, he was going to be the richest man in the world — or at least in Yoknapatawpha County — and he made it.
He struggled in school, repeating the third grade and finally quitting school in the seventh grade to work at his uncle's cotton gin from 1911 to 1922.
During those eleven years, he sacrificed having a personal life while he saved money to put down on some private and commercial property of his own. He grew into a terse, unsmiling man who always looked for the bottom line in both personal and business dealings.
He'd been such a nose-to-the-grindstone worker for his uncle that his uncle gladly co-signed a bank loan for Harold when the young man decided to open his own business, making leather and cloth work gloves.
The business grew and thrived in the farm community, surviving a wobbly few years when the stock market crashed and then some long, lean years during the Depression, but it kept going when so many others failed.
Bowlan gloves later became a regional and then a national product. For a few years, they were the national standard for quality.
Bowlan didn't make friends in his highly religious North Mississippi community because he refused to go to any of the area churches, and he shut himself off from many of his "lower-class" friends as he moved up economically and socially.
He also was too crass and money-grubbing for the tastes of some of the county's elite, who recalled him as "the snot-nosed son of ol' Thad, the moonshiner."
Harold Bowlan came to be respected, however, for his business sense and clout even though he was not a popular man. He eventually married Pearl Hatterly in the spring of 1928, and the couple had four children: three girls and one boy, Noah Bowlan.
As his family grew, the business also grew for decades. Unfortunately for Harold Bowlan, others started wanting a piece of the pie as he became wealthier and wealthier. He grumbled about his high tax burden and tried every honest means — and some say not so honest — to pay less.
He also fumed about the kickbacks, back-scratching and bribes he had to dole out in order to do business in Yoknapatawpha County. He frequently clashed with a corrupt county board of supervisors. He accused one of the former Bowlan accountants of providing inside information on the factory to the board after Bowlan refused to pay the accountant's fee.
The business began to face stiff competition from cheaper Honduran and Mexican‑imported gloves. The Bowlan Glove Factory began its long decline.
By the 1950s, the business still looked solid to outsiders, but Bowlan was scared to death he was going to lose it all unless he could pay off some large loans he had racked up. He began looking at ways to trim his overhead, including firing some of his oldest and highest‑paid employees.
The cuts here and there began to alarm his workers, who also began noticing other ways Bowlan was cutting corners. Steps such as not turning on the factory workroom's cooling fans until late July even in the oven-like Mississippi summers; delaying paychecks for a week or two as he juggled the books; and using lower-quality materials, further cut into his business as the factory's customers began noticing that Bowlan gloves weren't what they used to be.
As the employees grew more dissatisfied, Bowlan pressed his workers harder to make more and to make it faster.
By 1958, workers' rumbles had turned into a roar for unionization at the factory. The vote probably would have passed easily if not for Harold Bowlan's grim‑faced, determined, person‑by‑person campaign. He took each employee aside and quietly explained that he was going to be doing some layoffs soon — had to do it — and he'd certainly remember who had stood by him and who had not.
The union vote barely failed on Thursday, April 10, 1958. At 11 a.m. the next day, Bowlan Glove Factory announced layoffs of 153 of its nearly 470‑person work force. Most of those laid off were known to be union sympathizers.
Fearing reprisals, Bowlan did not make the announcements himself. He passed that burden along to his horrified factory foreman, Richard Izard. According to reports, Izard talked, begged and argued with Bowlan for an hour Friday morning, then finally agreed to announce the layoffs when Bowlan flatly told him to do it or to get out for good himself.
"Don't complain and don't explain, boy," Bowlan later recalled telling Izard. "Just be a man and do what I tell you to do."
By 10 a.m., Bowlan and his family were on their way to a hideaway in Memphis for a long weekend of relaxation while the furor over the layoffs erupted in their absence.
At 11 a.m., Izard made the announcements to a loud and surly crowd of Bowlan employees, many of whom blamed Izard himself. Another 20 employees quit in protest over the layoffs, and the remaining work force was sullen.
Izard left the plant at noon, reportedly angry and shaken over the reaction of his friends and co-workers to his role in the layoffs.
Bowlan was at the Peabody Hotel in Memphis Friday night when he got the call from the Yoknapatawpha County Sheriff's Department that Richard and Lisa Izard had been murdered at their home that afternoon after the layoffs were announced.
The Deputy who placed the call said that at first Bowlan refused to believe the call was anything other than a hoax. When convinced, Bowlan reportedly showed no concern other than anger and irritation that he was going to have to turn around and return to Oxford immediately. He reportedly protested that he didn't have anything to do with it since he was on his way to Memphis at the time.
Bowlan later argued unsuccessfully that the Sheriff's Department should have paid for his one‑day hotel stay and his gasoline for the return trip since he and his family never got to enjoy their vacation.
In the wake of the layoffs, the Izard murders and his own callousness about both, Bowlan became a pariah in the community. His employees, convinced that he would betray them too one day, drifted away.
The lack of community support, coupled with financial reverses, finally killed the factory. It closed its doors for the last time on December 2, 1958. Closing its doors almost killed Bowlan too.
Harold Bowlan devoted the next 10 years of his life to creating what he termed the Bowlan Collection. Bowlan compiled histories, factory records, bookkeeping records and production records into an archive he later donated to the University of Mississippi library.
Harold Bowlan died of a heart attack in 1967 and was buried in a corner of his own property because his will explicitly stated that he refused to pay for an expensive burial plot in town.
Bowlan's wife passed away in 1975 from complications after a serious case of pneumonia.
The property passed to their son, Noah Bowlan, who kept the Bowlan property intact. The property was rented out to local farmers with a portion of that income going to help support Noah's sisters.
The Bowlan children now live in Massachusetts.