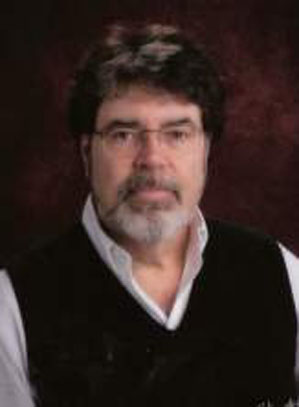 Michael Dale O'Connor was born to Lewis and Meredith O'Connor on February 12, 1969. He was the oldest of three children. His brother George was the middle child and sister Sasha is the youngest. They were a close family, and the boys were best friends. They grew up in an upper middle class family, and their parents worked hard to provide well for their three children.
During Michael's elementary and middle school years, he was a good student and maintained an A-B average. He was involved in sports and especially liked basketball, which he excelled at. He was popular with his classmates unlike his brother George, who was shy and not very outgoing. Michael felt he had to protect his little brother from bullies. He fought George's battles and usually wound up in detention for fighting.
During Michael's high school years, things changed. He didn't have to fight George's battles anymore. George made his own friends, and even though the brothers remained close, they had their own lives. Michael graduated high school in 1987 and applied to several colleges and was accepted but decided to see the world instead. He joined the Air Force and worked as a medic.
Michael loved his life as an Air Force medic. He enjoyed traveling to different places and hanging with his friends. It was during his second tour of duty that he decided to buckle down and get a college degree. He took classes through the CCAF and earned an AAS degree in Allied Health.
In 1997, after 10 years of service, Michael was injured on duty and given a medical discharge. He returned home and decided to use the medical skills and training he'd obtained in the military to further his education, first earning a bachelor's degree at Ole Miss, and then completing the University of Mississippi Medical Center Anesthesiology Program in Jackson, Mississippi. In 2004, Michael moved to Miami, Florida, to pursue a one year Pediatric Anesthesia Fellowship Program at Jackson Memorial Hospital.
While there, he met Veronica Smith in 2005. For Michael, it was love at first sight. Veronica introduced him to her daughter Haley, and they became instant friends. After dating for a while, he decided to take Veronica home to meet his parents in Oxford, Mississippi. His plans were to ask her to marry him after the visit. He was very excited about the trip and phoned his brother George and asked him to come home to meet Veronica.
Upon meeting, George and Veronica had a strong connection. They hid their relationship for a while but finally decided to tell Michael the truth that they had fallen in love. Michael was heartbroken and angry at his brother for stealing the woman he loves. He has never quite forgiven him.
Over the years, Michael dated several women but never found anyone that he loved more than Veronica. He has remained single and in his heart he hoped someday to win her back.
After Michael's one-year fellowship in Miami ended, he applied for and accepted a job at Baptist Memorial Hospital in Oxford.