LaDonna Kitterman bio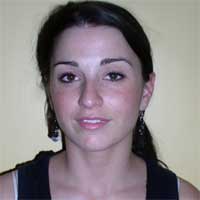 LaDonna Kitterman was born on August 13, 1988, in Oxford, Mississippi, and was raised by Jim and Pearl Kitterman. When LaDonna was a few days old, her parents left her at her grandparents' house and never contacted her or them again. Her grandfather, Jim, worked as a handyman and always had plenty of jobs around Oxford. Pearl took in ironings.
LaDonna was a very happy child and didn't know about her parents' abandonment until she was old enough to start school. She thought of her grandparents as Mom and Dad, and they loved her very much.
LaDonna loved school and was well-liked by most of her classmates. She was active in her church, participating in after school programs and summer Bible school when she was younger and later leading some of those same programs when she became a teenager.
LaDonna knew at an early age that she would not be going to college unless she earned a scholarship because there just wasn't enough money for that. Since she made average grades, she also knew that scholarships would be harder to come by.
She was checking the job ads looking for work when she saw one for nurse's aides and decided she had nothing to lose. She wasn't sure if she would get the job since she had no professional training, but she helped take care of her grandfather and she hoped that would count.
Pearl prayed for LaDonna to get a job because she and Jim were getting old and she was worried about LaDonna's future. When LaDonna got a job at Yoknapatawpha Acres, she and Pearl were both thrilled that she had reliable way to provide for herself for the long term as well as an in at a place that could care for Pearl and Jim if it ever came to that.