Pam Lipscomb bio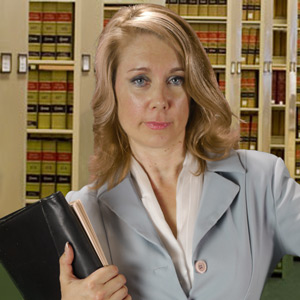 Pamela Lipscomb was born January 15, 1977 in Tupelo, Mississippi, where her father, Jeffrey, was an assistant district attorney and her mother, Marjorie, was a legal secretary for a private law practice. In 1980, sister Paige joined the family.
When Pam was 12, the Lipscombs moved to Oxford for her father's new job as an assistant United States attorney for the Northern District of Mississippi. Young Pam was devastated at being torn away from her friends and initially refused to make any new friends in Oxford, secretly hoping her father's job wouldn't work out and they would move back to Tupelo.
After several months in Oxford, Pam grudgingly accepted that they were in Oxford to stay and started to settle in. In school, she was an excellent student and most of her extracurricular activities centered on academics rather than social endeavors.
She graduated from high school as valedictorian of her class and enrolled at the University of Mississippi. After earning a Bachelor of Arts in Political Science in 2000, she went on to the University of Mississippi School of Law with the goal of following in her father's footsteps.
While in law school, Pam did an internship with the ACLU of Mississippi in Jackson, which had a profound effect on her world view and her career plans. After graduating with her Juris Doctor degree in 2003, she went to work as an associate at Pruitt & Rayburn, an up-and-coming criminal defense practice in Oxford that also handles some public defense work for Yoknapatawpha County.
In April 2011, Robert Pruitt, one of the founding partners, was shot to death in his home by a burglar. After the initial shock wore off, several associates, including Pam, began aggressively pursuing a partnership to fill the void. But the surviving partner, Gary Rayburn, was deeply shaken by the loss of his partner and friend and was slow to name a new partner.
However, Rayburn was ill-equipped to run the firm without Pruitt, and in less than a year, the business was struggling. Even without an official partnership, Pam stepped up to help Rayburn guide the practice from behind the scenes, and things began to rebound.
In March 2012, Pam was appointed as defense counsel for Benito Flores, who is accused of capital murder in the death of wealthy real estate developer Philip Fontaine. With compelling forensic evidence implicating Flores, Pam and her investigators have focused their efforts on identifying other plausible suspect(s) with as much, if not more, motive and opportunity as Flores.
In December 2012, Pam defended David Ledford in the high profile murder of Monica Drum, the editor of The Oxford Eagle daily newspaper. Pam was able to negotiate a plea resulting in life in prison with the possibility of parole thereby sparing her client the risk of a trial and the possibility of the death penalty, which was considered a victory in legal circles given the case against Ledford.
After the Ledford case, Rayburn made Pam a partner, but she's still working to get her name on the door and is hoping the Flores defense will be the case that finally makes it happen.
The Benito Flores trial began on October 1, 2013.