Danny Sullivan bio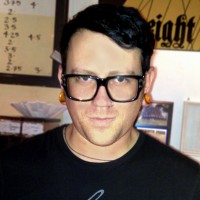 Daniel Roy Sullivan was born August 23, 1988, the only child of Melvin and Frieda Sullivan.
He was an average student who never played any sports or joined any clubs. His parents say he was never any trouble but he was hardly ever home either.
He never had any ambition to attend college or to leave Oxford.
He started working at The Lanes Bar & Grill when he turned 21. While working at there, he met 25-year-old pharmacist Amber Moore, and the two soon wed. Amber made plenty of money to support them, but she thought it was "cute" that Danny worked and encouraged him to do what he wanted.
Amber makes plenty of money to support them, but she thinks it's "cute" that Danny still works and encourages him to do what he wants.
Danny continued working at The Lanes until September when a fire destroyed the business. In October, Morgan Pierce hired him as part time holiday help at Santa's Toy Shoppe.
He lives at The Links Apartments with his wife and two-year-old son, Danny Jr.
Danny comes and goes as he pleases and spends most of his spare time "having drinks" with friends.