Ernie Parrish bio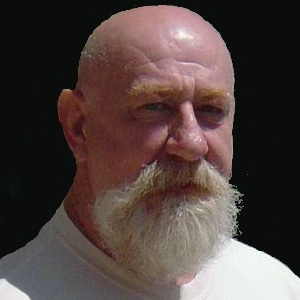 Ernest "Ernie" Parrish was born on April 10, 1948. His parents, Jefferson Lee Parrish and Carolyn Anne Parrish, are deceased. After graduation from high school in 1966, Parrish registered for the draft as the law required and voluntarily enlisted for service in the United States Marine Corps, following in his leatherneck father's footsteps.
Jefferson Lee Parrish was a Marine during World War II, surviving some of the most ferocious "island-hopping" combat of the war. After being honorably discharged, Jefferson Parrish married his wife and opened Parrish's Filling Station, an automobile repair/gas station in Oxford, Mississippi. Ernie's mother kept the books and ran the cash register, while Ernie and his younger brother, Nathan Parrish, worked with their father.
During Marine Boot Camp at Parris Island, Parrish's excellent scores on the rifle range and his outstanding physical fitness eventually earned him a seat at the Marine Corps Scout/Sniper school after completion of his Infantry training. Upon completion of training, he was assigned to I-Corps, Marine Unit in Vietnam, where he served until he and his spotter were both shot.
Near the end of his first tour of duty, Parrish's younger brother, whom he was very close to, died in an automobile accident. After attending the funeral, Parrish volunteered for another tour in Vietnam.
Both Parrish and his spotter survived being shot in an incident for which Parrish received the lion's share of praise, despite Parrish's vehement protests to his chain of command. Parrish and his spotter, Private First Class James Gabriel Hendrix, were both shot while working with a two-man Combined Action Platoon "killer team" of the 2-7-2 (2nd Combined Action Group, 7th Company, 2nd Platoon, I-Corps), a silent and lightly armed patrol that hunted for VietCong. PFC Hendrix was shot trying to protect Parrish, and Parrish was shot in the leg while carrying his wounded spotter to safety. Despite his wounds, Parrish led the two-man team and PFC Hendrix to a prearranged retrieval point.
At the rendezvous point, the helicopter was attacked by the North Vietnamese Army. Small arms fire strafed the CH-46 Sea Knight helicopter, and a North Vietnamese soldier was spotted bringing a B-40 rocket launcher into position. Wounded and weak from blood loss, Parrish still managed to fire one round with his heavy-barreled, bolt-action, 7.62mm Remington sniper rifle. By killing the rocketeer, Parrish allowed the helicopter to escape the area, saving his life, and the lives of all those aboard. For his actions, Parrish was awarded the Bronze Star and a Purple Heart. Parrish has often claimed that his spotter was as deserving of the Bronze Star as he was, but his letter-writing campaign to have Hendrix recognized has thus far fallen on deaf ears.
Friends say Parrish has become somewhat bitter over the years, but are divided on whether the cause is his experiences in Vietnam, his three marriages, or both. Parrish has been divorced twice and widowed once. He has no living relatives and lives alone with his two pit bull terriers: Chesty, named for the famous Marine Lieutenant General Lewis B. "Chesty" Puller, and GunnyLee, named for Puller's right-hand man, Gunnery Sergeant William A. "Ironman" Lee.
Parrish is a member of the International Handgun Metallic Silhouette Association, a Life Member of the National Rifle Association, and a member of the Vietnam Veterans of America Chapter 842 (Tupelo, Mississippi). Parrish works nights as a security guard for Ace Security, where he's been assigned to the Oxford Eagle for over a decade. Parrish is also a registered gunsmith and gun dealer.