Benny Dees bio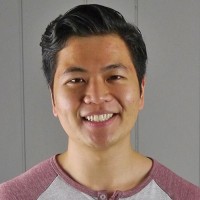 Excerpt: "When his parents took an active role in Stover's arrest and prosecution, Benny was …"
Benny Anthony Dees was born May 12, 1998, in Oxford, Mississippi.
His father, Ted, is chief cardiologist at Baptist Memorial Hospital in Oxford, and his mother, Doris, is an ophthalmologist. Ted and Doris met at medical school in 1988. The two quickly discovered that they shared traditional values as well as their vocation. Friends frequently teased them about being "Mr. and Mrs. Goody Two Shoes."
Ted and Doris applied for residencies at the same hospitals but ended up being separated. She returned to her hometown of Dayton, Ohio, while he went to San Francisco.
When Ted visited Doris over winter break, he proposed. After marrying in Ohio in July of 1993, they moved to Mississippi where both had accepted positions at Baptist Memorial in Oxford.
Although the newlyweds were engrossed in their nascent medical careers, they found time to establish a home. They bought an 1870s fixer-upper on three acres near Oxford, and on their days off, Ted would work on home repairs while Doris coordinated the decor. The couple was also active in the Anchor Baptist Church where they helped coordinate youth ministry activities and the church's summer youth camp.
In 1995, Doris became pregnant. The couple eagerly anticipated the arrival of their first child, but in the fifth month, Doris suffered a miscarriage that left her bedridden for several weeks. The emotional trauma lasted longer.
Doris immersed herself fully in her work. Ted, who wanted to shield his wife from his disappointment, also plunged more deeply into his career.
In 1997, Doris and Ted decided to try again to start a family. The second pregnancy was healthy, and on Benny's first birthday, both sides of the family converged on Oxford for a weekend-long party and reunion. While Ted continued to work full-time, Doris stayed at home with Benny until he started the first grade in 2004, then she went back to work.
From the beginning, Benny demonstrated that he had inherited his parents' aptitude for science. He tore through several junior chemistry sets, mixing chemicals with such abandon that a neighbor once called the fire department to intervene with an experiment Benny was staging on the front porch.
He had little interest in reading, board games, and other parlor pursuits, preferring instead to go exploring in the yard for bugs and worms to classify and examine with a microscope. Although his parents encouraged him in these interests, they also insisted that he attend church every Sunday with them as well as help out with the youth ministry — obligations Benny fulfilled reluctantly.
In school, Benny quickly outpaced his fellow students and took to showing off, disrupting the class with derisive commentary whenever a classmate hazarded an incorrect guess. Although his grades were outstanding, teachers knew him to be "a handful."
As soon as Benny was old enough, Ted enrolled him in Pop Warner football in the hopes of dissipating some of Benny's rough, bullying energy. Benny continued playing into high school, where he made the varsity team as a sophomore.
With his avid interest in science, Benny had a precocious understanding of human biology and sexuality — knowledge he used to tease female classmates. Ted and Doris despaired over their son's crude remarks. They briefly considered sending him away to boarding school, but then decided their son would better be served by close parental attention.
As a freshman in high school, Benny began to be attracted to girls rather than seeing them as objects of taunting derision. His lab partner, Cindy Hudner, was quick-witted enough to deflect his comments and even return a few volleys. She also shared his interest in butterfly collecting, and the two became friends.
Between Doris and Ted's nervous monitoring of the relationship and Cindy's reluctance to satisfy Benny's prurient interests, there was little opportunity for romance. They saw little of each other over the summer, and by sophomore year, Benny had moved on.
The varsity athlete was popular with his teammates and had no small share of female fans. He was also a member of the Key Club and elected vice president of the sophomore class.
Benny had known since age 10 that he wanted to be a doctor like his father. Although his science and math grades remained stellar, Benny continued to lack interest in the humanities. His grades never strayed below Bs, yet his parents urged him to apply himself more diligently lest he lose out on the chance to attend a top college.
He took Trevor O'Shea's drama class in his junior year to fulfill a course requirement. After his friends Mark Gable and Larry Eastman relentlessly badgered him to volunteer with them for an Oxtales production, he reluctantly agreed. But he ended up enjoying the backstage aspect of the work — and was also fascinated by director Andrea Stover and her preoccupation with sexual themes.
When his parents took an active role in Stover's arrest and prosecution, Benny was at first devastated, then rebelled, slacking off on schoolwork and running with a less wholesome crowd.
Three times, he missed church Sunday morning altogether. His parents would interrupt their frantic search for his whereabouts to sit stoically in the pew for the service, but afterward, they would eventually track him down and bring him home. They applied decreasingly-effective discipline in the hopes of bringing him back into line.
In late July of 2015, Benny declared he "needed some time off" and insisted on applying for a summer job as a busboy at Cobbs Seafood. The work seemed to ground Benny, and his parents held high hopes for his successful return to school in the fall.
But almost immediately, Benny was caught smoking pot on campus, booted off the football team, and suspended for a week — prompting Doris and Ted once again to consider sending their son away, this time to a military or religious school where strict discipline would prevail.
In the end, Benny persuaded them to let him remain at home, but his schoolwork continued to suffer. He failed several final exams, and upon turning 18, promptly moved out of the house and dropped out of school.
He is currently a waiter at Cobbs Seafood and plans to finish his GED in the coming year.